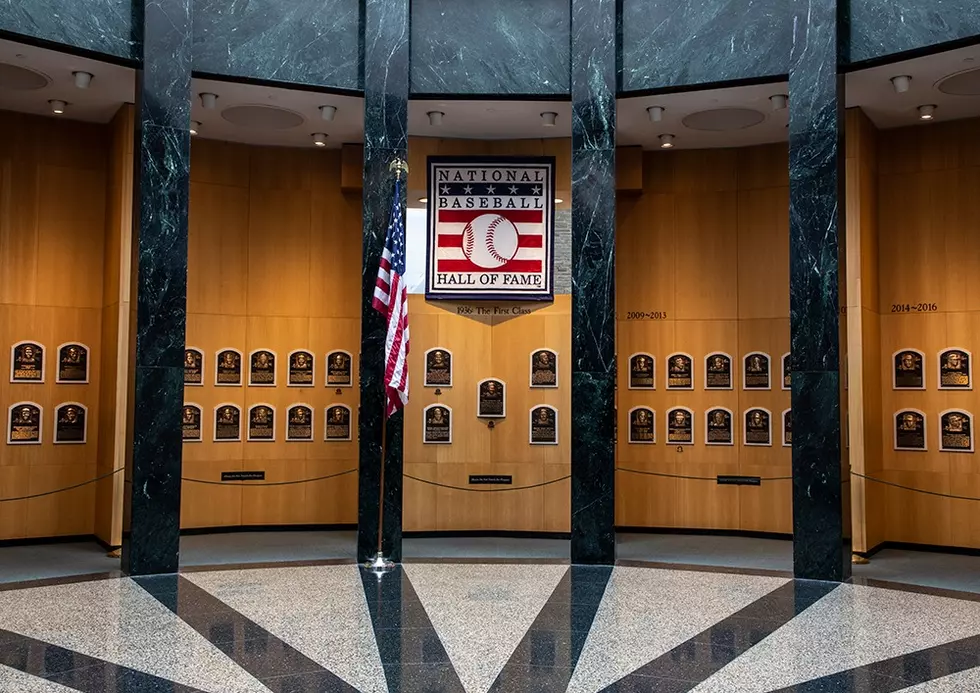 Roberto Alomar Resigns From Baseball Hall Board
Credit: National Baseball Hall of Fame and Museum, facebook
The fallout continues in the wake of sexual misconduct allegations against baseball great Roberto Alomar.  The National Baseball Hall of Fame in Cooperstown, New York has announced that Alomar, who was inducted into the National Baseball Hall of Fame Class of 2011, was fired from Major League Baseball last week and has now resigned from the prestigious Board of Directors of the Hall of Fame.
It was also announced that Roberto Alomar's induction plaque will remain unchanged.  It will still be on display along with the other legends of the sport in Cooperstown.  The reason for this ruling is that Alomar was inducted into the Hall based on his baseball achievements at the time.
Roberto Alomar is a two-time World Series champion, leading the Toronto Blue Jays to back-to-back pennants in 1992 and 1993.  He is a 12 time Baseball All-Star and was regarded as one of baseball's all-time best second basemen. He won 10 Gold Glove Awards, more than anyone else.
Although Alomar played for several teams in his career, including Baltimore, San Diego, Chicago, Arizona, NY Mets, and Cleveland Indians, he became  superstar while playing for the Toronto Blue Jays and was the first player inducted into the National Baseball Hall of Fame wearing a Toronto Blue Jays cap on his plaque.
."}" data-sheets-userformat="{"2":33554688,"11":4,"28":1}">
CHECK IT OUT: 100 sports records and the stories behind them
More From WDOS-WDLA-WCHN CNY News