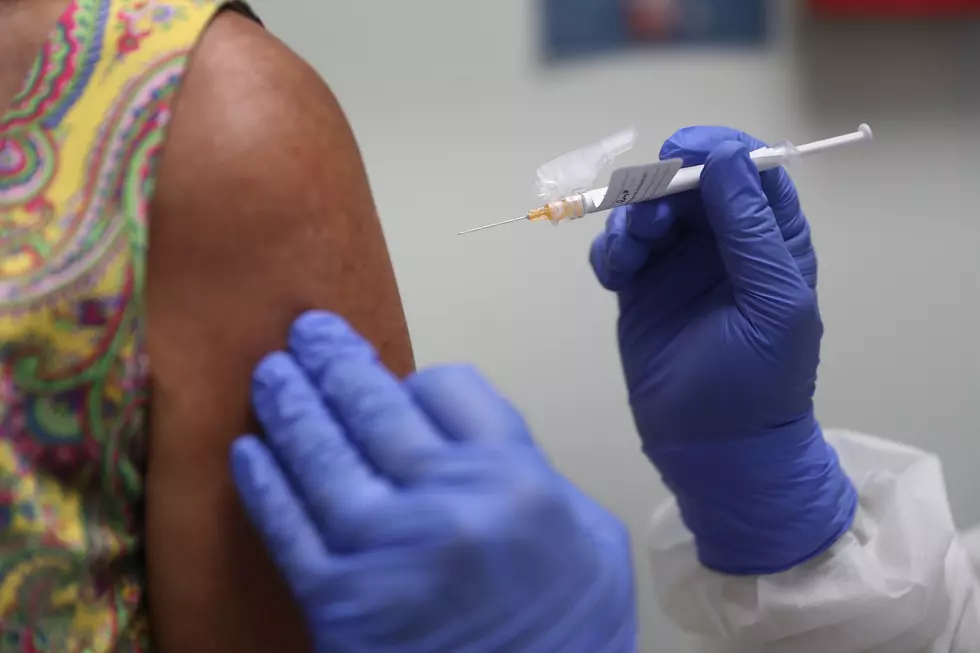 Tri County COVID-19 COVID Update For May 3
Getty Images
Looking at COVID-19 case numbers reported by The Otsego County Department of Health (5/2): there were 8 new confirmed cases Sunday with 5 people currently hospitalized with complications from the virus.  There are currently 62 known active cases in the county with a total of 60 COVID-19 related deaths. The Health Dept. has a COVID-19 dashboard with daily updates for the latest information.
County health officials remind residents that "under state guidance, hosting events and gatherings may be subject to the approval of the local health department. If you are holding a nonresidential social event such as a wedding, graduation party or birthday party it is subject to those guidelines. Among those is limiting attendance to 10 people indoors and 25 people outdoors."
To stay up to date on vaccine clinics in Otsego County, visit www.bassett.org/covid-19/covid-19-vaccine and www.otsegocounty.com. There is a New York State and Bassett Healthcare mass vaccination site at SUNY Oneonta for anyone currently eligible. Anyone 16 and older is now eligible to receive the COVID-19 vaccine. Walk-ins are now welcome at any NY State-run site. Wait times will vary.
Delaware County Health officials have an update from Friday (4/30), reporting 9 new cases that day. At that time, there were 69 active cases and 7 people hospitalized. The total number of deaths related to coronavirus complications remains at 47. Go to delawarecountypublichealth.com/covid-19/#Dash to access the Delaware County Public Health COVID-19 dashboard.
- To see if you are eligible go covid19vaccine.health.ny.gov/phased-distribution-vaccine.
- For COVID-19 vaccine information, county health officials recommend visiting www.nyuhs.org/southerntiervax.
Pharmacies are currently designated to vaccinate 16 and older. Below are local pharmacies administering the vaccine:
Browns Pharmacy in Deposit- www.brownsrxdeposit.com/covidvaccine 
CVS in Margaretville www.cvs.com/immunizations/covid-19-vaccine
Walgreens in Sidney, Delhi, Stamford- www.walgreens.com/findcare/vaccination/covid-19?ban=covid_vaccine_landing_schedule
In Chenango County, the health department reported on Friday, April 30, that at that time, there were 109 active cases in the county with 4 hospitalizations, and a total of 73 deaths related to the virus.
For those who are currently eligible for the COVID-19 vaccine, visit www.co.chenango.ny.us/public-health/nursing/covid19.php to find information on the latest clinics available. Those who wish to receive the vaccine need to register on-line.
Below is a list of resources for vaccines for those 16 and older:
NYS Am I eligible site: am-i-eligible.covid19vaccine.health.ny.gov
Or call 1-833-NYS-4-VAX (1-833-697-4829)
For UHS Chenango Memorial Hospital you may call 607-337-4888
For BASSETT you may call the information line at 605-547-5555 or visit Bassett.org.
If you think you may have been exposed to COVID-19 CLICK HERE to learn what to do next.
To find a COVID-19 testing site near you visit coronavirus.health.ny.gov/covid-19-testing.
To get information about COVID-19 vaccination distribution, CLICK HERE.
Goosebumps and other bodily reactions, explained
ALSO SEE: 30 Most Decade-Defining Memes
More From WDOS-WDLA-WCHN CNY News