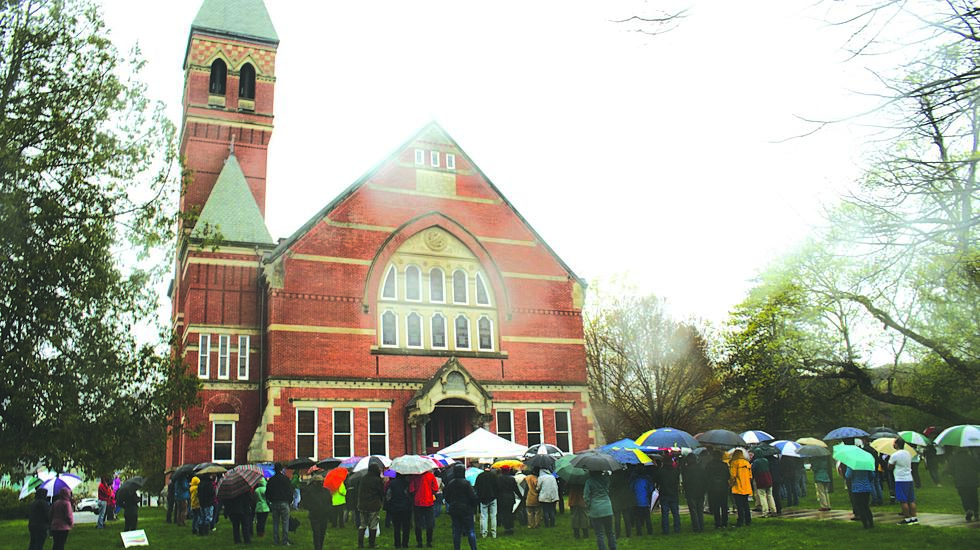 250 Rally in Cooperstown to Support Asian-Americans
Photo: Greg Klein AllOtsego.com
A rally in support of Asian-Americans was held in Cooperstown last Sunday.
In light of the numerous hate crimes that have befallen our Asian-American neighbors across the country, the rally was a way to show support for them in these troubled times.  News reports have shown vicious and unwarranted attacks on Asian-Americans all across the country (with several in New York State).
Despite raw weather ccnditions, more than 250 people came out to the front lawn of the Otsego County Courthouse on Sunday to rally for AAPI citizens (Asian-American, Pacific Islanders).  The rally was enthusiastic and lively and featured several speakers.  The rally had been organized by Cooperstown Central School District students.  This group of students organized and oversaw the rally.
Speakers included Cooperstown Mayor Ellen Tillapaugh, Cooperstown Police Chief Frank Cavalieri, Otsego County Representative Danny Lapin (D-Oneonta), and Town of Otsego Supervisor Meg Kiernan, A few members of the Cooperstown Central School student body also spoke.   Representative Lapin commented that he perhaps was the county's only representation tever to be of Asian descent (his mother is Japanese).
May is Asian American and Pacific Island Heritage month.
The rally coincided with other events in the village of Cooperstown including an exhibit of photographs by famed photographer Ansel Adams at the Fenimore Art Museum.  These photographs related the story of the Japanese internment camps that took place in the United States during the lead-up to World War II.
Congratulations to all who participated in this important rally, with a special shout out to the students from Cooperstown Central School for organizing such a fantastic community event.
For more on the event visit our publishing partner at AllOtsego.com.
."}" data-sheets-userformat="{"2":33554688,"11":4,"28":1}">
READ MORE: Here are 50 ways you can improve your work from home lifestyle
More From WDOS-WDLA-WCHN CNY News