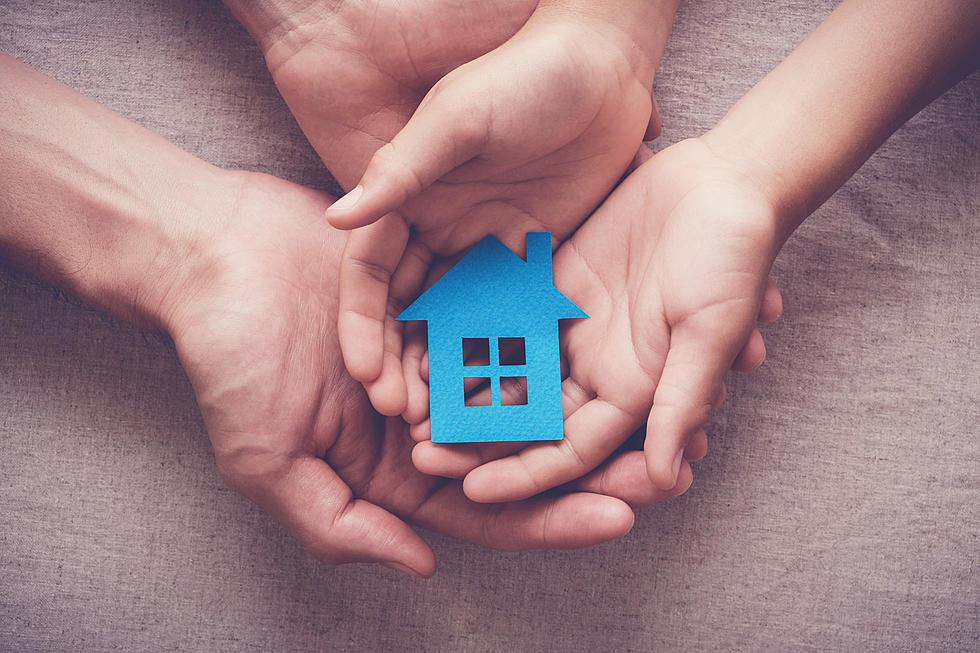 New York Homeless Seeking Shelter Takes A Sharp Drop
Credit: ThitareeSarmkasat, Getty Images
Federal authorities say "sheltered homelessness" decreased by 12% in New York State last month.
"Sheltered homelessness" refers to people who do not have permanent homes but are staying in emergency shelters, transitional housing or other temporary settings.
In Oneonta, Will Rivera, Crisis Intervention Director for Opportunities for Otsego, tells CNY News "there are two options for sheltering homeless people in the region."
The Opportunity House at 10 Depew Street in Oneonta and the Oneonta Warming Station, 189 Chestnut Street.
Sophie Szczepanski, a member of the Warming Station staff offered this to CNY News, "we offer a warm place for up to seven homeless people to to sleep. We also provide laundry, food, drinks, clothing, shoes, gloves, and coats at no charge."
Szczepanski's colleague Paul William added they "have the option of sending any overflow to area motels."
Statewide 76,051 people were counted as staying in temporary housing on a single January night in 2021.
The number of people in shelters with families fell 20.3%. The number of homeless veterans decreased by 10%. And the number of sheltered individuals declined by 2.4%.
During the same period the number unaccompanied youth increased 14%.
The statistics were compiled by the U.S. Department of Housing and Urban Development.
According to a press release, HUD Secretary Marcia Fudge says "the report suggests that federal Covid relief had positive impacts on sheltered homelessness. Yet we know that homelessness in America remains an urgent crisis."
The 12 New York Towns That Lost the Most People in the 2020 Census
A census can sure reveal a lot! Over the last decade (between census'), many Upstate New York communities lost a lot of their population. What are the reasons for this? Well, the economy is perennially a lagger up here, young people leave and don't come back, the winter's can be brutal, taxes are highs, the list goes on and on. Take a look at the 12 towns in Upstate New York which lost the most in population over the decade. These figures are from the Albany Business Journal of August, 2021. Click on the
link
to find out more towns which filled out the Top 25 list of Upstate communities that lost a lot of their people since 2010.
Check Out These 14 Upstate New York Churches For Sale Right Now!
There are over 100 churches currently for sale in Upstate New York. Some are small and in rural settings, and some are big cathedral-like structures in big cities. Some have been renovated into private homes (see photos in the gallery). So, if you are looking for something a little different in the real estate market, here is a list of 14 churches for sale right now in Upstate, ranging in price from $25,000 to $750,000. Have a look!
Snow is Blowing; Catch a Little "Me Time" at These Upstate Luxury Resorts
The holidays are in the rear view mirror and now it is time for some self-pampering. Upstate New York has a rich history of resorts and inns and some of the best are on this list. This is the A-list of resorts, all have spas and wellness centers, all have fantastic accommodations, and all offer some of the best wineing and dining you will find in the region. So from the Hudson Valley to the mountains and to western New York, we offer up 12 different superior places for you and your significant other to sneak away to and get a little "me time" and unwind from the busy holiday season.
12 Unknown Upstate New York Monuments With Inspiring Stories Behind Them
Statues, monuments and memorials dot the landscape of Upstate New York by the hundreds. Are you the type that likes to pull the car over and take a look? I am. Here are a dozen fascinating statues that have remarkable, inspiring, and, in some cases, little known stories behind them.
More From WDOS-WDLA-WCHN CNY News