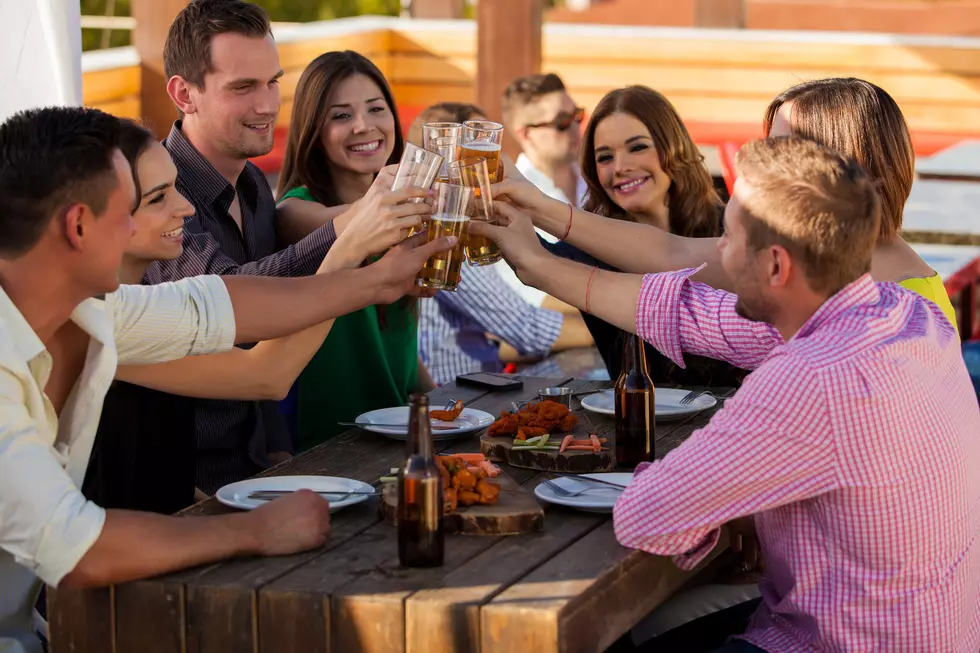 New COVID Rules: Bars Can Now Stay Open to Midnight
Antonio_Diaz, Getty Images
Beginning Monday the state curfew for bars and restaurants will extend by an hour to 12:00 a.m.
During the pandemic, social places, such as bar and restaurants, have been hit hard.  Many smaller bars, a place where naturally crowds gather and social distancing is hard to enforce,  The number of bars and restaurants that have thrown their hands up and walked away was on a steady increase all of last year in the heat of the COVID-19 shutdowns.
Now there is a little relief on the way.
The governor has announced that beginning Monday April19 bars and restaurants will be allowed to stay open to midnight.  This extends the closing hour from 11:00 pm to another hour, midnight.  This ruling follows a slew of recent changes in pandemic rules.
The governor also announced that if you have a catered event, such as a wedding or party, with a bar, you may now continue your event until 1:00 am.  Also, with summer right around the corner, the governor announced that next Thursday April 2 in-person attendance at events such as outdoor auto and vehicle shows as well as horse racing events, will now be permitted to re-open at 20% capacity. In these instances attendees must show proof of a recent COVID-19 negative test or prove that the attendee has completed a full vaccination before entry to the venue is allowed.
Obviously these are small steps.  But positive ones.  It is expected that more changes and new rules will continue to roll out as summer and warm weather returns and outdoor events, most of them cancelled last year, will hopefully return for our enjoyment.
UP NEXT: See how much gasoline cost the year you started driving
More From WDOS-WDLA-WCHN CNY News