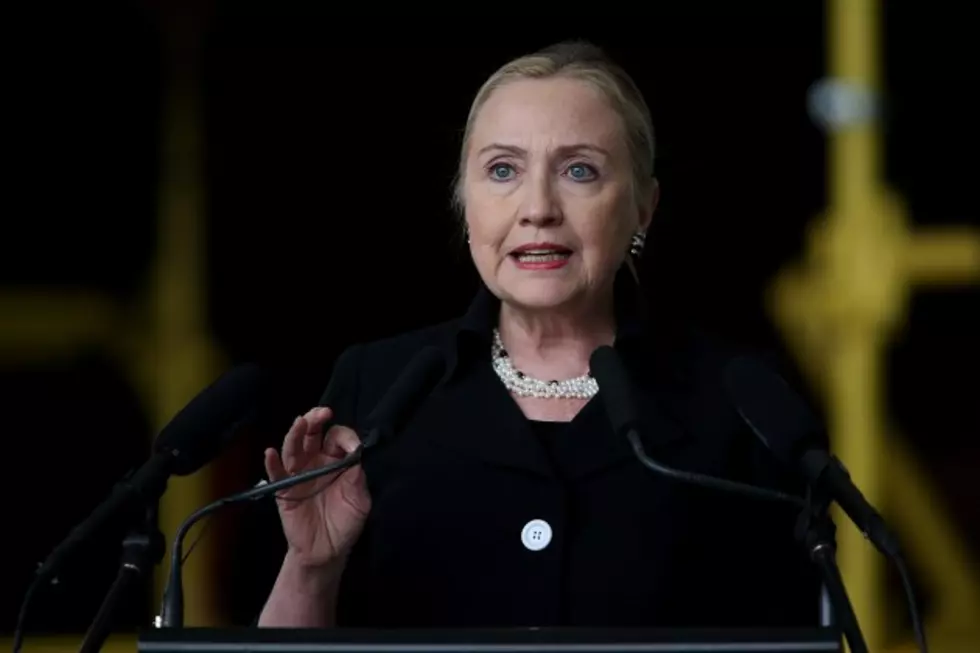 Hillary Clinton Hospitalized with Blood Clot
Morne de Klerk, Getty Images
Secretary of State Hillary Rodham Clinton, 65, has been hospitalized after doctors discovered a blood clot stemming from the concussion she sustained a few weeks ago, according to an Associated Press report.
Clinton spokesman Philippe Reines told the AP that doctors found the clot on Sunday during a follow-up examination. She is being treated at New York-Presbyterian Hospital and will remain medicated with anti-coagulants over the next 48 hours.
Reines added that doctors will continue to monitor and assess Clinton's condition through the next few days.
Clinton initially suffered a concussion earlier this month when she fainted from dehydration after battling a stomach virus.
More From WDOS-WDLA-WCHN CNY News