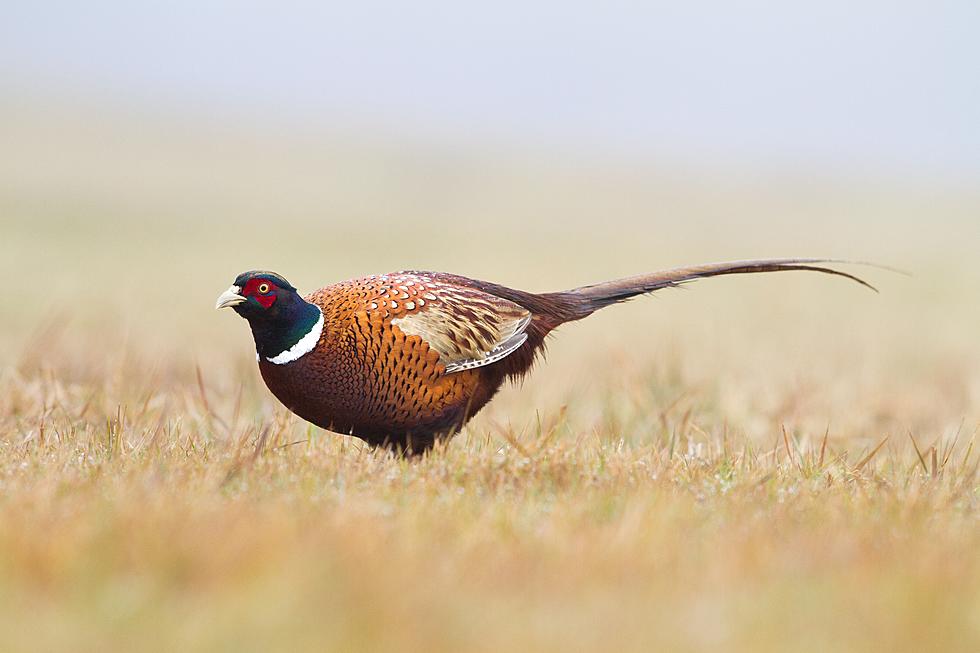 Outbreak of This 'Fowl' Disease Kills 6,000+ Pheasants in Upstate New York
Unsplash / June Gathercole
There is an unpleasant pheasant situation unfolding in Upstate New York. A pheasant farm has reported that a large population of pheasants has fallen ill, and ultimately died, as a result of a bird flu outbreak within the flock.
Here are the latest updates from this 'fowl' disease.
---
Over 6,000 Pheasants Killed in Upstate New York Bird Flu Outbreak
A story from Field and Stream and other outlets have reported on an outbreak of the bird flu that was found by staff at the Richard E. Reynolds Game Farm near Ithaca, New York. The staff found multiple dead pheasants on the grounds of the farm on March 20th, which led to the discovery of the larger outbreak.
Over 500 pheasants on the farm were killed from the disease, and according to the report from Field and Stream, the entire breeding flock of some 6,600 pheasants is being "depopulated to prevent the spread of the disease."
The disease in question has a more proper name than simply the bird flu; the pheasants have been contracting the Highly Pathogenic Avian Influenza (HPAI). It's a deadly respiratory disease, and has been wreaking havoc on the avian population as a whole.
News of the outbreak has reached the departmental level. Several agricultural departments have been working in recent days to "cull" the flocks of pheasants, removing any infected birds from the group in an attempt to slow the spread.
This is an extremely important step to take for a number of reasons. Not only will it help stop the spread of the disease to other birds, but it will also help keep any infected birds from entering the food system, which would lead to an exponential spread of the flu virus.
The magnitude of this problem is huge, as the (Ithaca, NY) farm supplies 30,000 adult pheasants for annual stocking on over 100 NYDEC-managed properties throughout the state, as stated by Field and Stream. So, the sooner the infected pheasants are removed from the flock, the sooner that other farms across the country will see a return to normal of their own.
Animals and Insects In New York That Will Invade Your House This Winter
Here are some of the animals and insects that, according to
Cornell University
, just might be invading your home this Fall or Winter, unless they already have.
See the Capital Region's Top 25 Google Searches in 2022
The Albany-Schenectady-Troy metro area had people with curious minds in 2022, and these were the 25 topics that were searched most on the search engine Google.
More From WDOS-WDLA-WCHN CNY News