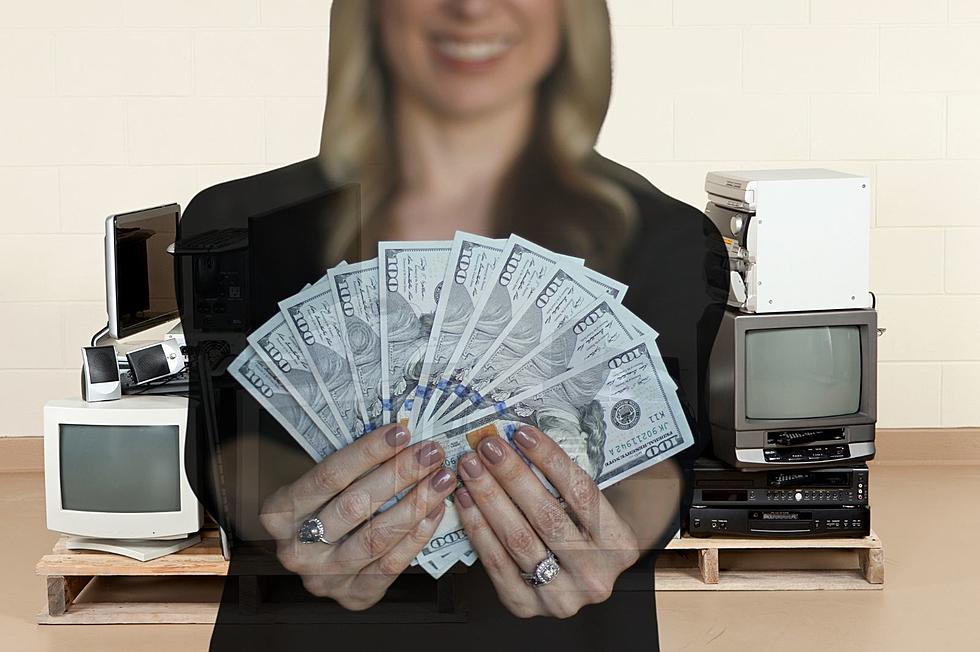 Walmart Will Pay New Yorkers for Their Old Electronics
Canva
We've all got them somewhere in our house, basement, or attic. Loads of old electronics that we have no idea what to do with or how to even get rid of.
Walmart to the rescue.
Walmart stores are paying New Yorkers for their old electronics - everything from old cell phones and tablets to laptops and computer towers and the best part is that it doesn't matter what condition your electronics are in.
Walmart has just introduced the CExchange program and the way that it works is that they'll accept virtually any old electronics, including MP3 players, GPS units, video games, and more but you can't just drop your things off at the store and walk away.
First, you'll need to fill out an online appraisal form. Once you've done that, you download a printing label, pack up your items and ship everything (free) to Walmart.
Once Walmart receives your old electronics, they'll appraise everything which can take up to four weeks. After they've gone through the appraisal, they'll pay you by way of a Walmart gift card that can be used either at Walmart.com or if you're a Sam's Club member, at SamsClub.com.
As long as the items you're sending off appear on Walmart's 'Model Name' list, the company will accept them. Clearly, the condition of the electronic will determine its appraisal and how much you receive via gift card, but the retail giant will even take things that are broken or damaged.
What will happen to electronics sent to Walmart? The company says it will either sell, refurbish, or if there's no life left in it, the company will dispose of it "in an environmentally responsible way."
15 Iconic Retail Stores That Don't Exist Anymore (But We Totally Miss Shopping At)
50 Famous Brands That No Longer Exist
More From WDOS-WDLA-WCHN CNY News