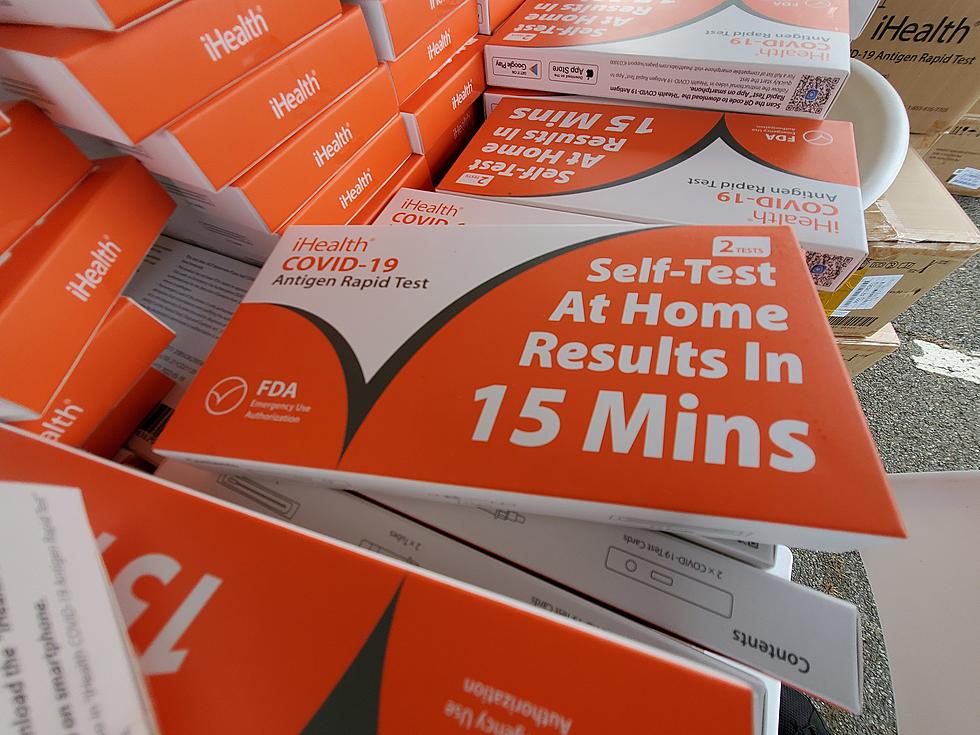 New York Distributes More COVID-19 Test Kits
Photo: Bob Joseph/WNBF News (file)
New York Governor Kathy Hochul is still advocating for not only vaccinations against the coronavirus with new variants and sub-variants emerging and spreading, but also for continued testing. 
The Democrat last week announced more than 20-million COVID-19 over-the-counter tests are being distributed throughout the Spring to help control the disease. 
Health officials have said they believe 40 percent of the new cases of COVID recorded in downstate New York and New Jersey is the new Omicron subvariant, BA2 which is even more transmissible than the rapidly spread omicron variant that sent thousands of people to the hospital over the winter. 
Those new cases do not appear to be showing up in the daily updates at this point. The March 20 update from Governor Hochul's office shows New York State with the lowest number of hospitalizations from COVID-19 since early August with 900 patients reported being treated in a hospital state-wide March 20.
In the Southern Tier, the number of fatalities has leveled off with one new death reported in Broome County for the week of March 14, two in Cortland County ad no new deaths in Chenango, Delaware or Tioga Counties for the week.  New COVID-19 cases in Broome County had a one-day high of 29 on Wednesday, March 16 while new cases in the other Southern Tier counties were in the single digits.
Hochul says while New York numbers remain low, now is the time to ramp up distribution of test kits and build up the state's stockpile for the future. 
The state is providing kits to nursing homes, adult care facilities and schools and New York will partner with local elected officials to distribute to the general public.  Hochul says another half-million tests will be made available at various food banks and senior centers on request. 
According to the Governor's office, the state has about 20 million tests stored away to help prepare for any potential surges later this year. 
KEEP READING: Learning From Mistakes During the Spanish Flu
Add These To Your Southern Tier Bucket List
More From WDOS-WDLA-WCHN CNY News