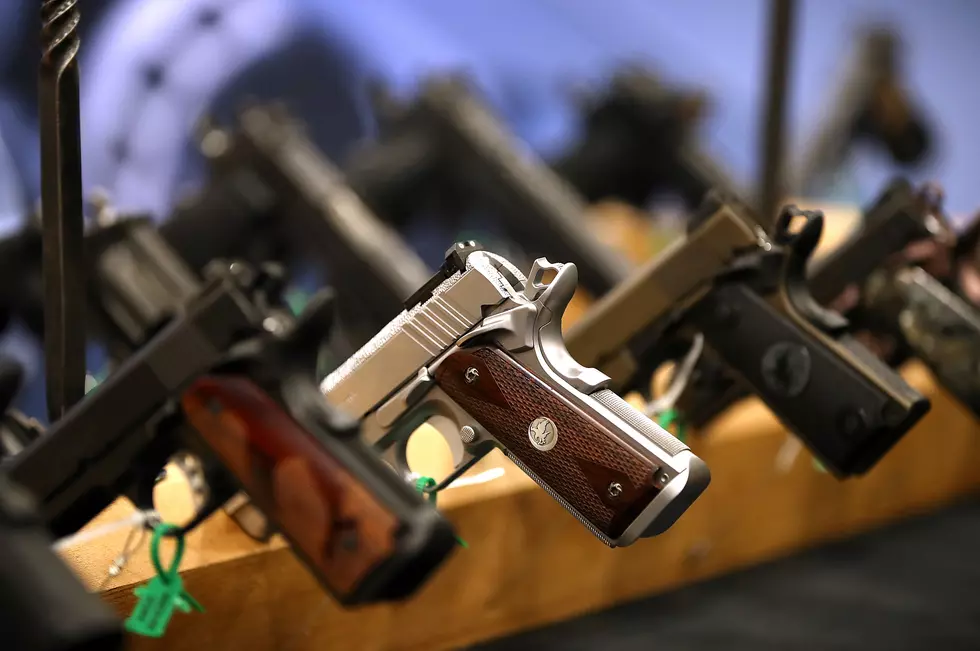 New York Appeals as Portions of New Gun Regulations are Struck Down
Justin Sullivan/Getty Images
New York Attorney General Letitia James is appealing a federal judge ruling October 6 that struck down key elements of the state's revised gun laws slapped together earlier this year when the Supreme Court threw out many of the state's licensing regulations.   
U.S. District Judge Glenn Suddaby ruled on October 6 that several provisions of the new law were unconstitutional.
The judge ruled, among other points, that the state can't ban people from carrying guns in Times Square or the New York City subway system but could exclude them from other locations deemed "sensitive" like schools.
He also ruled that some new rules like the requirements license applicants "be of good moral character" and turn over information about social media accounts went too far. 
The state's rewritten regulations had practically banned people from carrying a handgun for self-defense unless they could prove they were not going to use it to harm themselves or others, according to Suddaby. 
James, a Democrat, reacted to the ruling temporarily blocking or modifying some of the provisions of the New York Concealed Carry Improvement Act that takes effect in three days, saying "While the decision preserves portions of the law, we believe the entire law must be preserved as enacted. We will appeal this decision." 
Fellow Democrat, Governor Kathy Hochul said she was continuing to work with the Attorney General's Office to review the decision carefully and discuss the next steps in an appeal.
Judge Suddaby was an appointee of former President, Republican, George W. Bush. 
The lawsuit at the base of Suddaby's Thursday ruling was brought by six gun owners, most of whom have licenses to carry and argue the law keeps them from holding a weapon in too many places that had been deemed "sensitive." On of the plaintiffs said they were unwilling to share social media posts or character references with licensing
States with the most registered hunters
Stacker
analyzed data from the U.S. Fish and Wildlife Service to determine which states have the most registered hunters. Read on to see how your state ranks on Stacker's list.
LOOK: 15 Discontinued McDonald's Menu Items
More From WDOS-WDLA-WCHN CNY News