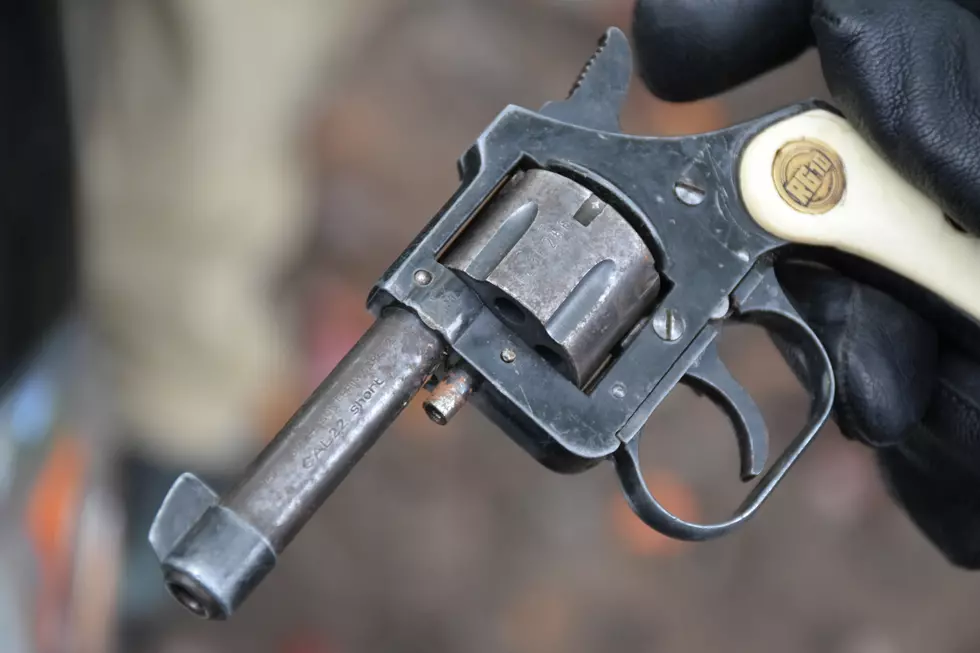 Congressional Candidate Files Suit Against NY New Gun Laws
New York State Police photo
A federal lawsuit challenging part of New York's new gun law has been filed by Conservative Republican congressional candidate Carl Paladino.
It's just one of many legal challenges expected against state handgun licensing rules approved after a recent Supreme Court ruling.
New York lawmakers this month approved new licensing rules for carrying concealed weapons after the Supreme Court struck down a 109-year-old state law that required people to demonstrate an unusual threat to their safety to qualify for a license to carry a handgun outside their homes.
The sweeping law signed by Democratic Governor Kathy Hochul is set to take effect September first.
There are several provisions gun rights groups are taking aim at, including banning firearms from a long list of "sensitive places."  That caveat appears to only allow weapons in places like businesses where there are notices posted specifying that "guns are welcome here."  People who bring guns into places without such signs could be prosecuted on felony charges.
The lawsuit filed Monday, July 11 in federal court in Buffalo takes aim at that provision.
Besides most businesses, more obvious "sensitive places" include churches, schools and airports.
The new law would also require people applying for a handgun license to turn over a list of social media accounts so background checks can include a search for threats, participation in sites maintained and frequented by extremist groups and other "red flags" that might hint at an applicant's mental instability.
New York Governor Kathy Hochul, at an unrelated public appearance Tuesday, July 12 said the new gun legislation is solid, and that she is ready to "defend it in court."
Paladino, the GOP nominee for governor in 2010, is competing in a primary in New York's 23rd Congressional District, which runs from the suburbs of Buffalo to rural communities along the Pennsylvania border.
State Republican Party Chair Nick Langworthy, who is also running in the Republican primary, said last week the party would challenge the law as part of a coalition.
LOOK: States With the Most New Small Businesses Per Capita
The Spiedie Fest's Most Memorable Guests
The Spiedie Fest & Balloon Rally; arguably Binghamton's most cherished event. Every year, Binghamton locals, spiedie lovers, and hot-air balloon enthusiasts alike wait patiently for Binghamton, New York's annual festival to roll around.
The Spiedie Fest & Balloon Rally is an annual three-day festival in Binghamton, New York celebrating the local community and its immersive culture; including the infamous spiedie sandwich and an array of hot air balloons; a sight common to locals.
The Spiedie Fest & Balloon Rally attracts over 100,000 people, including some popular celebrity faces and performers.
Check it out! Here are 10 of the most memorable Spiedie Fest & Balloon Rally guests:
More From WDOS-WDLA-WCHN CNY News