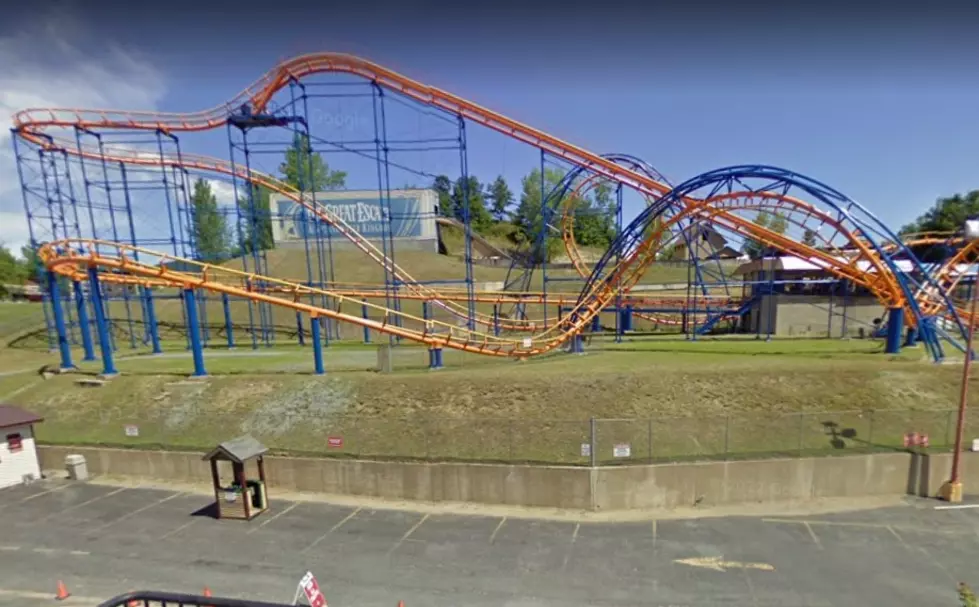 Great Escape To Implement Reservation System Upon Reopening
Credit: Google Maps Streetview
Six Flags, the parent company of the Great Escape, has formulated a reservation plan to manage attendance.
While we do not know when the Great Escape may be able to reopen, we do know visiting the park will look and feel a little different when the amusement park finally does open its doors.
According to a press release from Six Flags, they will be taking reservations when they eventually reopen their amusment parks, including the Great Escape. Six Flags says the new system "...will allow parks to manage daily attendance levels and avoid overcrowding in accordance with Centers for Disease Control recommendations on social distancing."
When the parks open back up, guests can visit the Six Flags Reservation website to secure the date and time they want to visit the park. Guests will also have to watch a video to learn about social distancing and safety at the park. Six Flags says the whole reservation process will take five to seven minutes.
While going through the process of making a reservation may be a small inconvenience, when you think about, this may actually improve the Great Escape experience. Let's face it, amusement parks can get busy and there can be waits; with a system where attendance is limited and more controlled, it could actually make enjoying the park a little less stressful. Plus, with the attention to social distancing at the park, guests will probably feel a little safer going to the park as we get back to normal activities after the pandemic.
The one thing that may become a thing of the past though is that spontaneous visit or two you may make to the Great Escape each summer.
Enter your number to get our free mobile app
ALSO SEE: 30 Most Decade-Defining Memes
More From WDOS-WDLA-WCHN CNY News