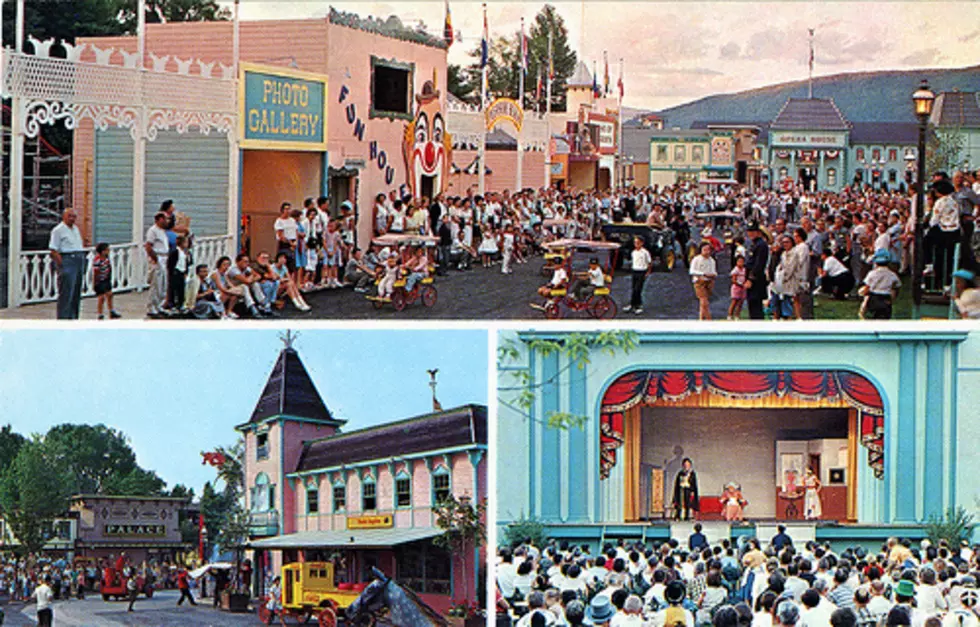 Baby Boomer Alert: How Many Remember Gaslight Village in Lake George?
ebay
Gaslight Village existed in Lake George from 1959 to 1989.
It was a very popular vaudevillian themed amusement park that appealed to both grown ups and children.  There was a midway with rides and concessions for the kids and an old style "Opera House" for Mom and Dad.  Beer was sold to adults and great sing-a-longs were held to the tune of player pianos and banjo picking.  Can Can dancers and Wild West Shows were the order of the day.  The park stayed open later than any of the other theme parks in the Adirondacks, closing at 10:30 p.m. The Opera House Theater could hold more than 1,000 customers per show.
One of the most popular features of Gaslight Village was an auto track which allowed kids to "drive" their own gas engine powered automobiles.
The site today is part of the village's planned water treatment plant.
How many remember Gaslight Village?
More From WDOS-WDLA-WCHN CNY News