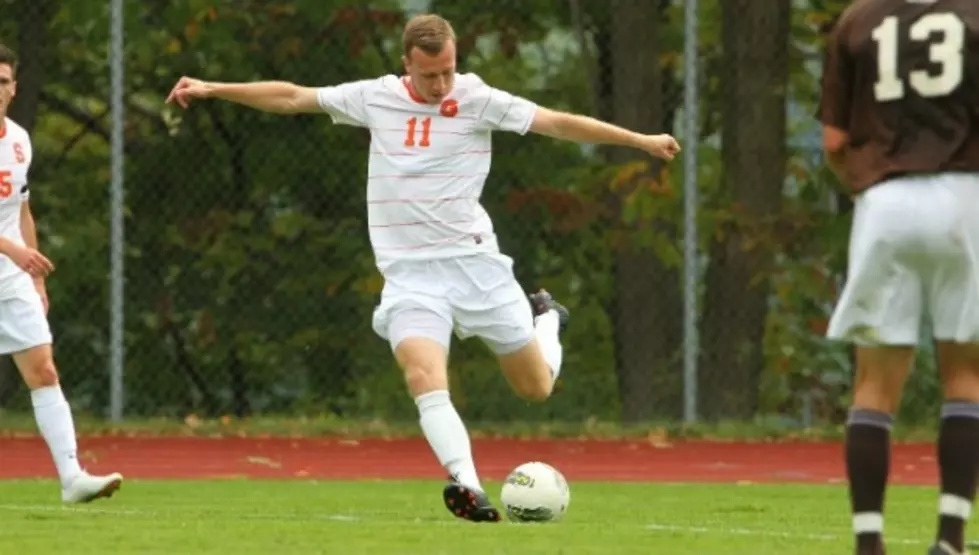 Syracuse University Wins Mayor's Cup in Oneonta
Syracuse University won the 2012 Mayor's Cup with two impressive wins and a total of nine goals scored. Syracuse beat St. Bonaventure, 5-0, to secure the title on Sunday. The Orange did not give up a goal in the tournament.
Hartwick closed out the soccer tournament with a 3-0 victory over New Jersey Institute of Technology on Sunday at Elmore Field to finish in second place and went 2-0 in the tournament.
"It was a great weekend for us," Hartwick head coach John Scott said. "We scored eight goals in two games which is always good. From a tournament standpoint, the four games produced 19 goals so we gave the fans what they wanted."
St. Bonaventure finished third, while NJIT came in fourth.
More From WDOS-WDLA-WCHN CNY News