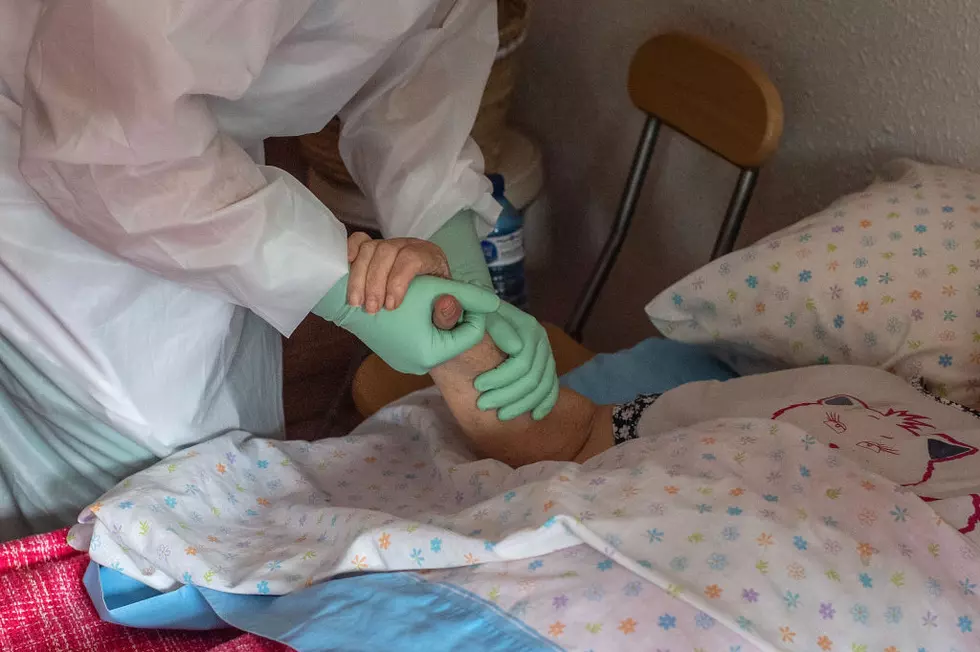 Scholarships and Incentives for Future Nurses and Caregivers in New York
Getty Images
New York Governor Kathy Hochul is hoping to combat staff shortages in the fields of nursing and professionals who care for people with developmental disabilities through scholarships, incentives and bonuses.
The Democrat November 18 announced the Nurses for Our Future Scholarships to cover tuition for1,000 new healthcare workers.  The scholarship announcement comes on the heels of a visit by the Governor to Johnson City for the official opening of the Binghamton University Decker College of Nursing campus.
Hochul says since the start of the coronavirus pandemic, hospitals have been facing labor shortages along with a huge influx of patients.
The new scholarships invest in the future of nursing in the state and is designed to not only recruit students into nursing but also retraining health care professionals to become Registered Nurses.
Hochul also announced $1.5-billion one-time American Rescue Plan funding to help recruitment efforts, retention incentives and vaccination bonuses to address workforce shortages for people who provide support for residents with developmental disabilities.
The program would establish a "Heroes Fund" to provide incentive payments to Direct Support Providers who worked during the pandemic with additional payments to those who received the COVID vaccine.
At this time, the disbursements are only available to family care providers and D-S-Ps who are employed by voluntary service providers.
11 New York State Stereotypes
Each of the 50 states has it's good, it's bad, it's ugly, and it's stereotypes! Living in New York is far from an exception from this.
Whether you live bordering Canada or are all the way down in Manhattan yelling "I'm walking here!" at the tourists stopped in the middle of Times Square, you're tainted by outsiders with the classic New York State stereotypes.
Whether you can say you agree or not;
Here are 11 New York State stereotypes and misconceptions...
Remember When Ringo Star Rocked Binghamton?
More From WDOS-WDLA-WCHN CNY News