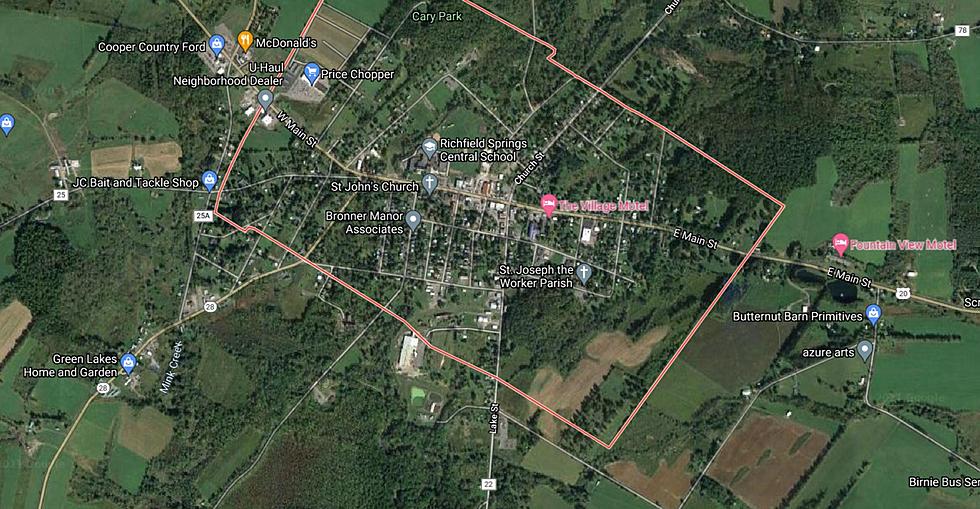 Otsego Now Gets County Loan For Richfield Business Park Project
Richfield Springs (Google maps, satellite view)
Otsego Now gets to move ahead with a development project on a 48 acre piece of property located off Route 28 in the Town of Richfield thanks to the Otsego County Board of Representatives approving a $600,000 loan according to AllOTSEGO. The loan was approved with a unanimous vote at last night's county board meeting.
The loan will cover the costs associated with extending natural gas, water and sewer lines to the property which Otsego Now is developing as an industrial park to bring in new business.
Back in 2017, Otsego Now initiated a partnership with the Village of Richfield Springs and the Town of Richfield to come up with a comprehensive development plan with the intent of creating "shovel-ready" commerce park sites.
According to Otsego Now Executive Director Jody Zakrevsky the loan will paid back through a grant from NYS Empire State Development.
Otsego Now is a non-profit agency with a mission to "Assist in the enhancement and diversity of the economy of the County of Otsego (the "County") by acting in support of projects in the County that create and/or retain jobs and/or promote private sector investment utilizing the statutory powers of the Agency as set forth under the provisions of the laws of the State of New York."
To find out more about the project and what Otsego Now's development plans are, visit otsegonow.com.
50 Famous Brands That No Longer Exist
More From WDOS-WDLA-WCHN CNY News