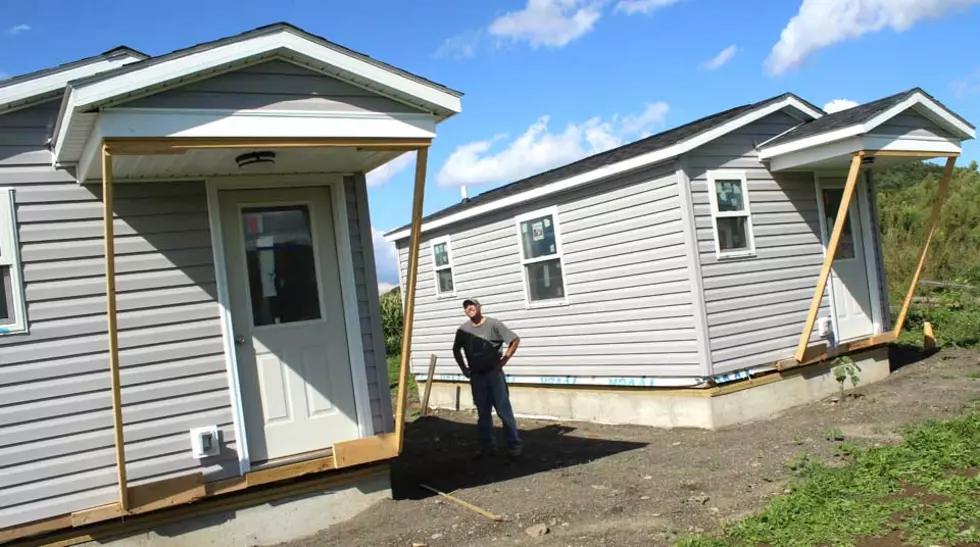 Otsego County Building Tiny Homes Complex At Meadows For Homeless
Credit: AllOTSEGO
Not only are tiny homes great for people who just want less to maintain in their lives but it turns out, it's a great idea to help the homeless, at least the Otsego County Board of Representatives thinks so.
So far, two out of 15 planned "tiny houses" have been built behind the Meadows Office Complex in the town of Middlefield.  These little homes will temporarily shelter some of the county's homeless people according to AllOTSEGO.
The structures were designed by Mike Steiger, Smsa Architectural Services, Cassville, and are being built by SUNY Delhi construction students at the Delhi campus, then brought on site to the Meadows.  There are also plans at that location for a community center.  The plan also includes having the tiny homes and community center powered with geothermal and solar powers, according to County Planning Director Karen Sullivan.
For more on this story provided in partnership with AllOTSEGO, click here.
More From WDOS-WDLA-WCHN CNY News