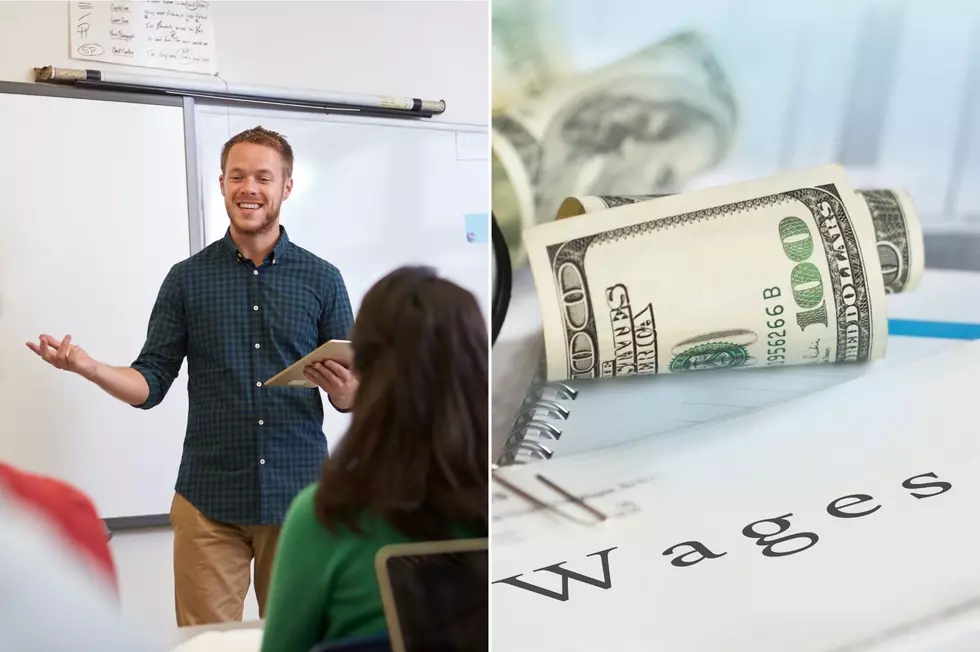 New York Teachers Push for Higher Wages Amid Shortage
Canva.com
Per a report from Conor Wight of CNYCentral, the New York State Union of Teachers is pushing for higher wages amid the national teacher shortage facing public schools.
According to Wight's report, New York superintendents are seeing much more turnover in teaching positions than they have in the past. And they also anticipate almost 90,000 more teachers will retire within the next five years.
According to Jolene DiBrango, the Executive Vice President of the New York State Union of Teachers, conditions of teaching through the Covid-19 pandemic caused many teachers to burn out, and despite hiring incentives and residency programs school districts are still having a difficult time filling their vacant positions.
Addressing possible solutions, DiBrango said "We are hopeful that districts will take the time to really look and prioritize where the money needs to be spent and we believe that a significant amount of money needs to go towards staffing."
The true victims of a teaching shortage is not school districts, of course, but the students that may be forced into bigger classrooms with fewer teachers.
As a report from Matt Barnum of Chalkbeat.org states, nine in 10 teachers prefer a smaller class size because it allowed them to devote more time and resources to each student. Barnum references a number of studies that showed classes with fewer students had higher levels of student engagement, higher attendance, and superior standardized test scores compared to classes with even just 10 more students in them. Smaller class sizes have also been shown to benefit disadvantaged children who may otherwise fall through the cracks of the system without the added attention a teacher can provide in a smaller classroom.
The New York State Union of Teachers believes the key to solving the teacher shortage is raising wages to attract more teachers. And with many of the proceeds of New York's record breaking sports betting revenue going towards education aid, the resources to raise wages to attract more teachers may be on the way.
A+ Accessories for Back to School
As summer comes to a close, students, teachers, and parents alike all prep for the start of the new school year.
Whether you're still learning remotely or are back in the classroom, these accessories are here to get you prepared and help you have the best school year yet!
Here are 12 A+ accessories to elevate your back to school experience...
These 25 New York Towns Rank Very Best for Raising a Family
Looking for the best place in all of New York state to raise your family? When a town receives a high ranking from
Niche
, it means that the town is attractive for families because it has good schools and is a safe community. These are the top-ranked towns for families.
More From WDOS-WDLA-WCHN CNY News