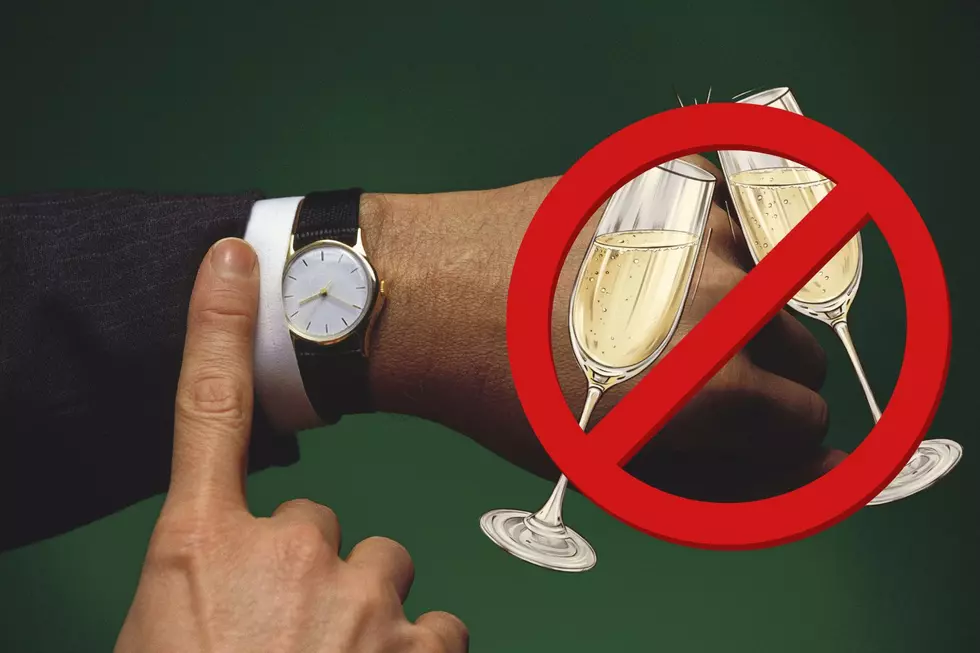 New York State Is Banning One Popular NYE Tradition To Start 2023
Canva
When the clock strikes midnight on January 1, millions of Upstate New Yorkers will ring in 2023 with a champagne toast, but for those looking to party all night long, you won't. For the first time since 2016, the New York State Liquor Authority is barring any venue from partaking in a coveted New Year's Eve tradition.
The New Year's Eve Special Event Permit is the Golden Ticket for New York bars and clubs. Every year the New York State Liquor Authority only gives out around 200 of these 24-hour liquor licenses statewide. They allow venues to serve alcohol around the clock on one of the booziest days of the year. Most are given out in NYC, so grabbing one in Upstate is a big deal.
The problem is that Sunday, January 1st is a Sunday. When the clock strikes midnight, all New York bars will fall under one of the state's Blue Laws – laws that restrict alcohol sales and consumption, typically pertaining to Christian holidays.
Some consider these laws outdated, and New York State legislators have pushed for changes in the recent years. Just this year, liquor stores were allowed to open on Christmas Day for the first time. Here's the official New Year's statement from the NYSLA:
As New Year's Day (January 1, 2023) does not fall on a weekday, All Night Permits allowing establishments to stay open until 8:00 am cannot be issued pursuant to section 99 of the ABC Law. Licensed establishments will be required to adhere to the approved closing hour printed on their license or the closing hour in the County in which they are located.
In 2016, New York passed a law to allow alcohol sales to start at 10am on Sundays, but the new law also banned special permits on New Years Eve and Day if they fall on a Sunday as part of the deal. This replaced the old Blue Law that refused booze before noon on the first day of the week.
So while bars, clubs, and restaurants can't keep the party going all night, take comfort in knowing your boozy New Year's Day recovery brunch can start right on time at 10am.
We Found the 13 Drunkest Counties in New York
These findings were the result of data pulled from County Health Rankings for 2021.
The Most Popular Films on Netflix in 2022
These are the most-watched English language films on Netflix in 2022.
New York's 15 Biggest Party Schools Ranked For 2022
This ranking comes from the US college aggregate website
Niche
. Started in 2002, Niche provides comprehensive reviews and information for colleges on pretty much anything you'd want to search. They used student reviews and other data to pull this together, so we're standing by it. Now let's get this party started!
More From WDOS-WDLA-WCHN CNY News