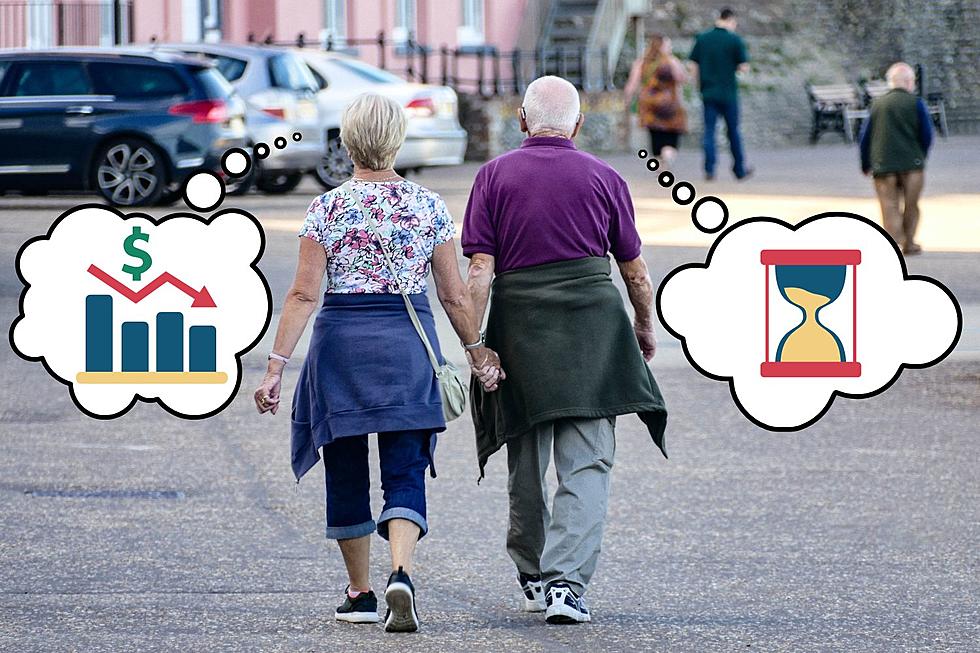 New York Named Least Affordable State for Retirees
Mark Timberlake via Unsplash (Canva)
Regardless of your economic status or political view, if you're someone with a job, you've probably at least thought about what retirement will look like for you. And let's be honest, with inflation and the largest U.S. bank closures since 2008, many of us are worried about what is to come.
Unfortunately for us New Yorkers, a new study conducted by a senior citizen resource center Seniorly ranks the state second to last in terms of retiree affordability. The study ranks all 50 U.S. states plus Washington D.C. by analyzing financial factors that affect seniors such as retirement income, taxes, health care, bills, etc. Below you can see the breakdown of the top and bottom 10 states, as analyzed by seniorly.com:
According to the study, over 31% of NY retirees spend 30% or more of their income on housing alone. President of Fagan Associates, Dennis Fagan, explains how the states declining population is largely at fault.
You're taking the same cost, if not increasing costs, for municipalities, and you're dividing it amongst a lower amount of people... Those that are leaving have higher income than those that are staying. So, not only are you dividing it amongst a lower number of people, but a lower per capita percentage of income. -Dennis Fagan, Fagan Associates (Briana Supardi, cbs6albany.com)
Medicare Isn't Paying Beneficiaries Enough
Aside from paying off your debts prior to retiring, Fagan also advises,
Develop a plan for when to take social security. If you're married, perhaps stagger when you take it as opposed to your spouse or partner. -Dennis Fagan, Fagan Associates (Briana Supardi, cbs6albany.com)
Six Capital Region Counties Among Best 15 to Retire to in New York
When it's time to retire, residents of New York might want to look for homes in these counties, as the cost of living and amenities stand out from the rest.
Upstate Weather Legend Retires - See Throwback to First Month On-Air!
We found a rare newscast from WNYT, Newschannel13 from nearly 35 years ago that features a young pup named Bob Kavochick - and it was his first month on-air. and could see he was a budding star!
Van Duyn Rehabilitation Center and Nursing Home Living Conditions
Check out some examples of the living conditions at Van Duyn, photographed by employee Kylie Murray who was apparently let go for taking the pictures in the first place.
More From WDOS-WDLA-WCHN CNY News