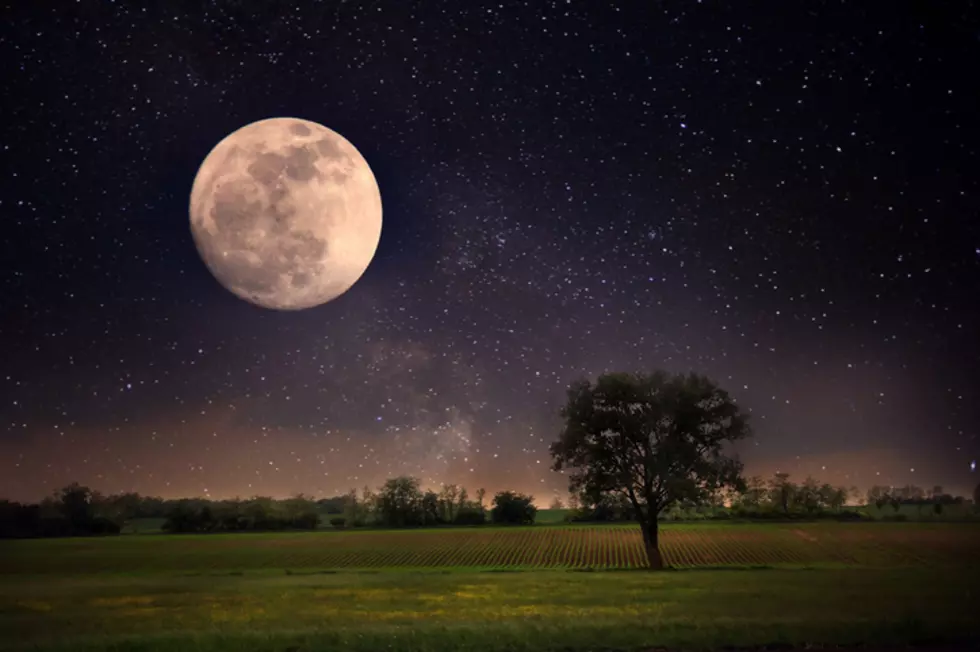 Last Full Moon of the Decade is Tonight
Balazs Kovacs /Getty Stock / ThinkStock
If you think people act crazy during the full moon every month, this Wednesday night into Thursday morning, they might really be acting strange. This will be the final full moon of the year and the final full moon of the decade.
On top of that, according to the Farmers Almanac, the full moon will be at 100 percent at 12:12 a.m. eastern time on 12th day of the 12th month of the year.
I wonder how many people will be getting married at 12:12 on 12/12. It sure would be easy to remember the time and date. That's why I never forget my wedding anniversary. It was 7/7/07.
Enter your number to get our free mobile app
This full moon will also be known as the "Long Night's Moon' because it is the final full moon of the lunar cycle as well as the final full moon of the decade.
We should be able to see some of the full moon in the Binghamton area sky Tuesday night into Wednesday.
I just checked  Wednesday's forecast  on  WBNG's website  and it says Wednesday night will be partly cloudy  then becoming generally clear overnight .
And one more thing for those of you who are superstitious about full moons and
all of those 12's, don't forget the following day would be Friday the 13th.
More From WDOS-WDLA-WCHN CNY News