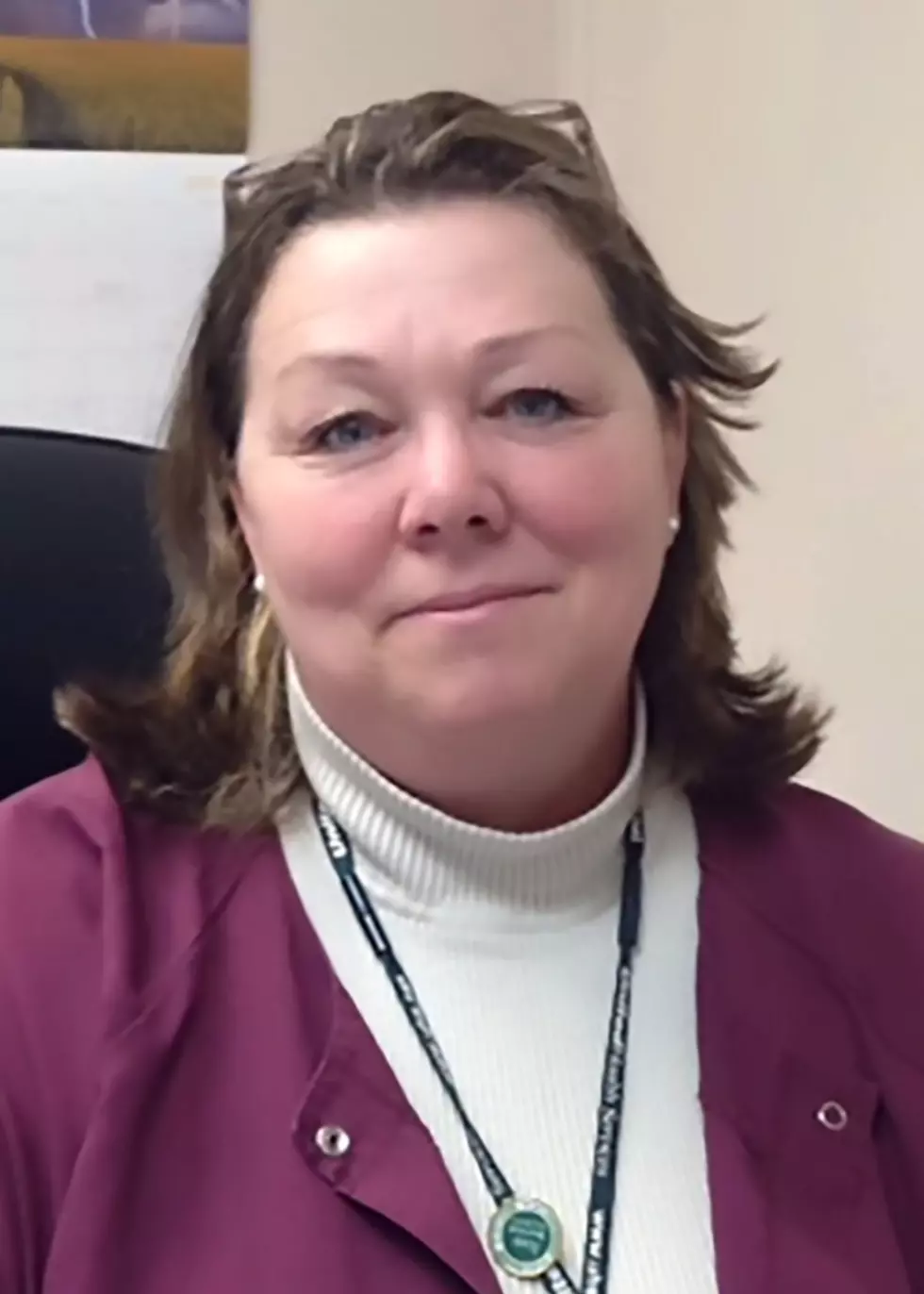 Judy Jackson Wins UHS Delaware Valley Hospital Award
Judy Jackson
The Sally Dean Award is UHS Delaware Valley Hospital's most prestigious award. It was created in memory of registered nurse, Sally Dean, who during her tenure at Delaware Valley, treated her patients, their visitors and her co-workers with true dedication, commitment and compassion.  Hospital employees are encouraged to nominate someone for the award and this year,  Judy Jackson, RN received overwhelming support for this honor. Judy is the RN Clinical  Supervisor of the nursing staff in the hospital's primary care centers.
A graduate of Nassau Community College, on Long Island, Judy began her career at Massepequa General on the medical/surgical unit. As she became more experienced, she cared for telemetry and Intensive Care Unit (ICU) patients. She moved on to work at Winthrop University where she was a case manager, helping to direct the best care for patients. Wanting to learn about many aspects of nursing, she worked as a utilization review nurse for Aetna.
In 2002, while visiting the Delaware County Fair, DVH staff recruited her to come to Delaware Valley and join our team. She signed on as an Operating Room nurse, eventually becoming the manager in 2005. She then left DVH in 2008, to explore home care nursing but came back to DVH in 2013 as a cardiac rehabilitation nurse and helping triage patients in primary care. She then began supervising and training the LPNs thus ensuring their competency. For the past several years, she has served in her current capacity.
The first-hand knowledge she gained while working in the various fields of nursing has led to her keen understanding of both the patients' and staff members' challenges. In reading the nominations, the words devotion, advocate and compassion are frequently used. Tireless, above and beyond efforts, nurturer, inspiration and role model are some others. Being willing to always stop whatever she is doing and putting others needs ahead of her own were characteristics that were noted repeatedly. One co-worker spoke of her mentoring: "she encourages us to grow as nurses and reminds us that we are smart, professional women when we doubt ourselves."
In presenting the award, Paul Summers, President and CEO spoke of how "…Judy epitomizes all of the fine qualities that represent who Sally Dean was over her years of service." He spoke of her attention to keeping everyone safe and the leading role she has played in organizing COVID-19 testing for the public.
One person may have summed it up best," to see her in action is to watch somebody who is a master at their craft," making Judy the ideal choice for this year's award.
Judy has four grown children, nine grandchildren and resides in Masonville with her husband, Bob.
Goosebumps and other bodily reactions, explained
More From WDOS-WDLA-WCHN CNY News