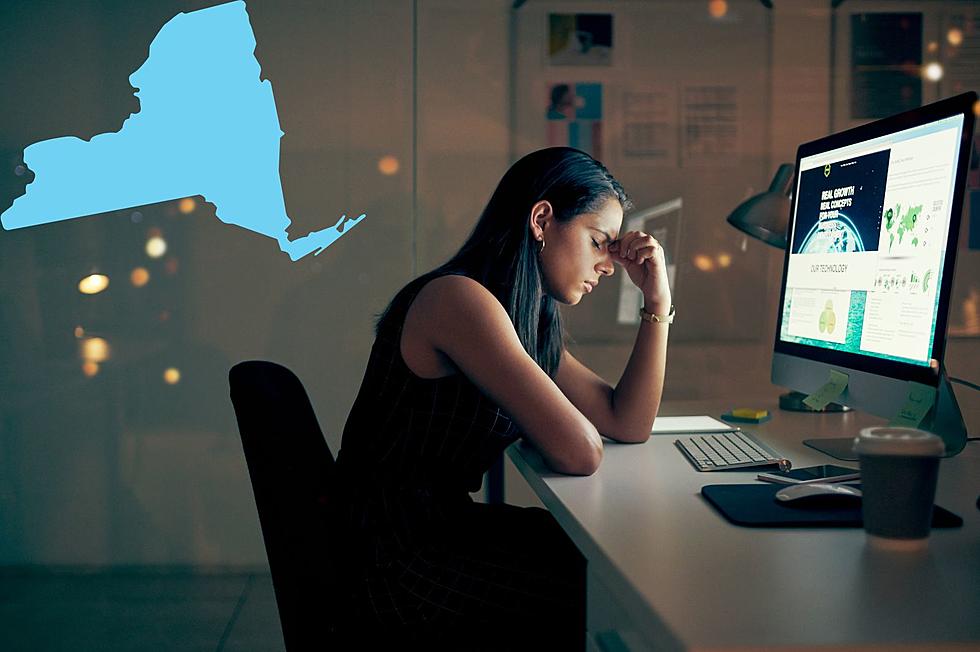 New York Residents Quit Their Jobs Less Frequently Than Any State
Canva.com
It's hard to imagine that there are many states in America where people are worked harder on a day-to-day basis than in New York, but a study shows that we're still holding onto those high-stress jobs for dear life.
According to a study by Adam McCann for WalletHub, over the last 12 months, New York State has had the lowest resignation rate of any state in the country.
New York State Resignation Rate
According to the study, New York has a resignation rate of 1.8 percent over the last year, with the next lowest being the District of Columbia at 2.02 percent.
So why are New Yorker's holding onto jobs more than anybody else in the country? Well, the cost of living probably has something to do with it. No matter how unhappy people may be with their jobs in New York, the bills still need to be paid. And many people in New York simply can't afford to go even one month without their paycheck, so unless they can find another job while they're still working their current job, they have no choice but to continue on for the sake of staying housed and fed.
New York State Grind Culture
And perhaps it's more of a cultural thing. The "grind culture" is prevalent in New York and the northeast region as a whole in a way that it just doesn't exist in other states. Behind New York on the list of lowest resignation rates are the District of Columbia, Massachusetts, New Jersey, Pennsylvania, and Connecticut.
And on the other end of the spectrum with the highest resignation rates over the last year are Alaska, Georgia, Montana, Wyoming, and Kentucky. So maybe that work hard and grind it out attitude is just a northeast thing, on top of the obviously higher cost of living in this region as opposed to the states with the highest resignation rates.
25 Worst Paying Jobs in New York State
Here's the 25 worst paying jobs in New York State. Is your job on the list?
New York's Top Paying Jobs: Does Your NY Salary Meet the Average?
New York isn't exactly the most affordable place to live, but if you work in one of these professions you're probably not too worried about the rising cost of living.
More From WDOS-WDLA-WCHN CNY News