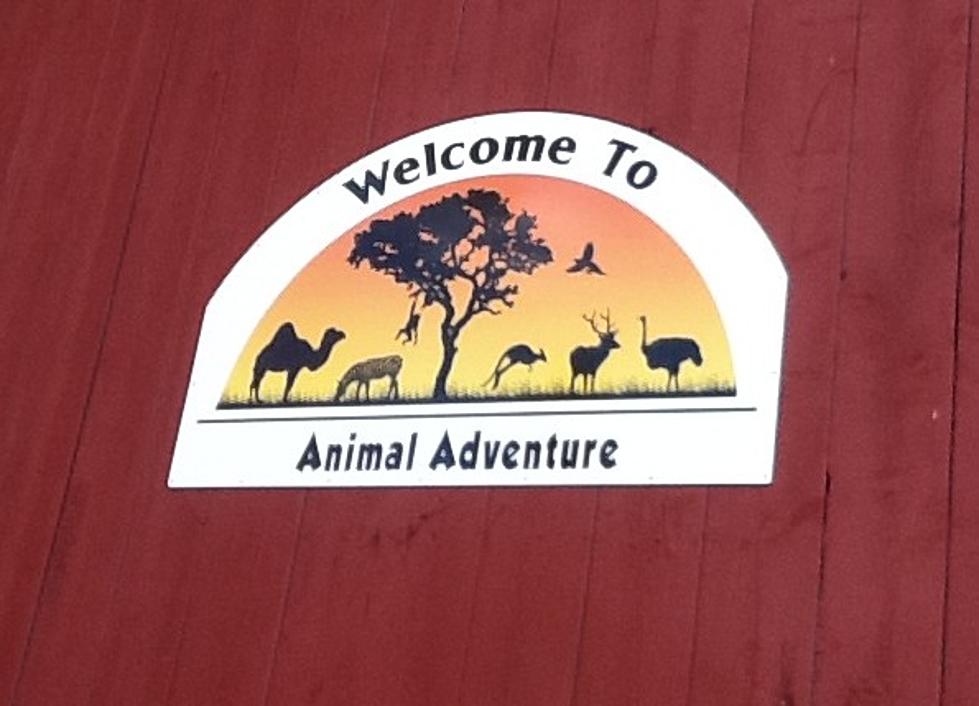 Animal Adventure Park in Harpursville Welcomes Two Tiger Cubs
Photo: Bob Joseph/WNBF News (file)
Exciting things are always happening at Animal Adventure Park in Harpursville and the 'cats' are out of the bag and they are proud to announce that they are officially home to tigers.
The place that brought April the giraffe to the world stage is now welcoming two tiger cubs to the fold. Tigers are an endangered species with about 3,900 tigers left in the wild.
The Tiger Cubs Names
The two cubs that will call Animal Adventure home are brothers and their names are "Bao" and "Ming." Both names are of Chinese origin for Bao (treasure) and Ming (shining or bright).
Their new on-exhibit home will be over 6,000 square feet with waterfalls, pools, viewing windows, overhead tunnels, and raised viewing decks. How do I get a layout like that?
Here's some more amazing news, with the additions of Bao and Ming to the Animal Adventure family, tigers will once again be found (on exhibit) in Broome Country for the first time since 2015.
Can't Make It To Animal Adventure To See These Two New Cubs Right Away?
Remember when owner, Jordan Patch put in a giraffe cam for April so that we could watch her progress while she was pregnant. Of course, we do, the whole world was watching. They have added a new "Tiger cub cam,"  that will let you have a chance to watch Bao and Ming grow virtually.
Animal Adventure Park is open every day from 10 a.m. to 5 p.m. and you'll have a chance to see these two tiger cubs from 10:30 a.m. to 2:30 p.m. (weather permitting), so keep that in mind when you head to the park.
LOOK: 30 fascinating facts about sleep in the animal kingdom
LOOK: Stunning animal photos from around the world
From grazing Tibetan antelope to migrating monarch butterflies, these 50 photos of wildlife around the world capture the staggering grace of the animal kingdom. The forthcoming gallery runs sequentially from air to land to water, and focuses on birds, land mammals, aquatic life, and insects as they work in pairs or groups, or sometimes all on their own.
More From WDOS-WDLA-WCHN CNY News