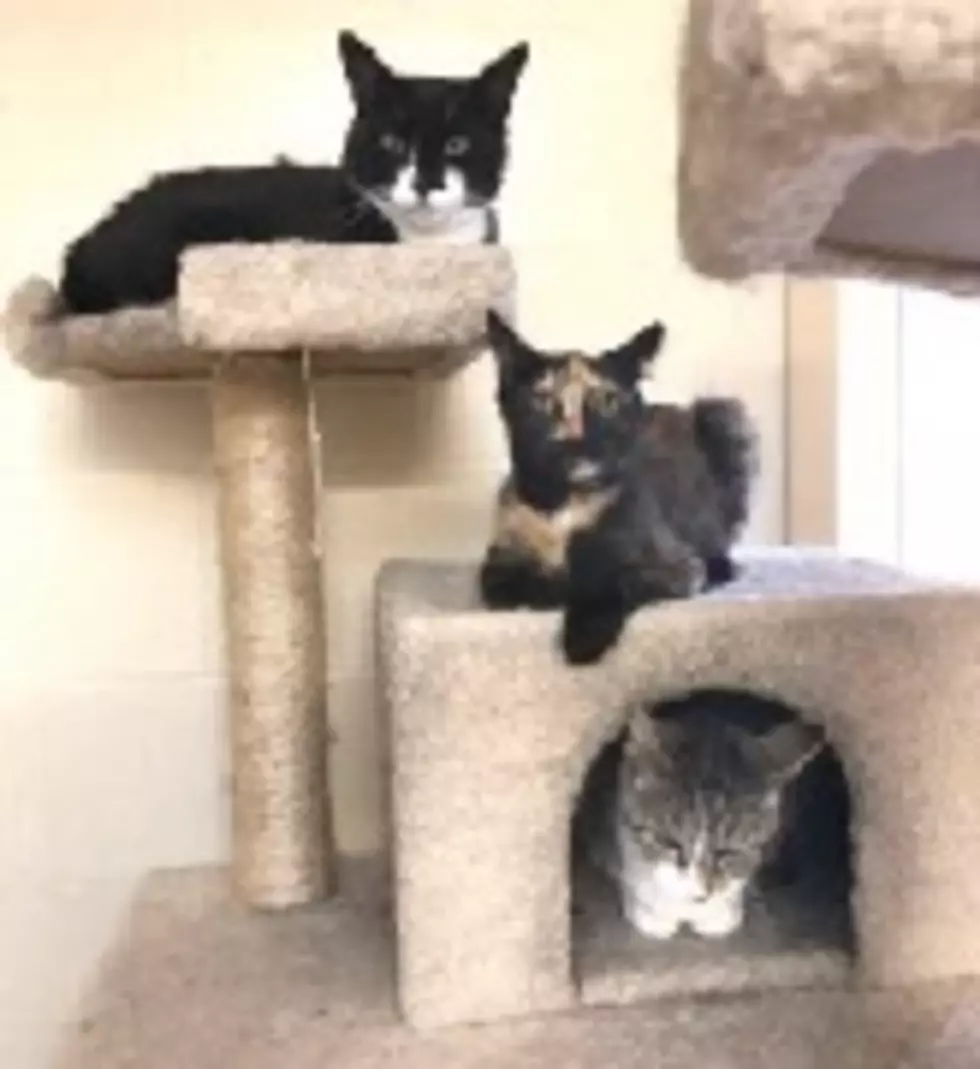 SQSPCA Is Full; Cat Adoption Fees Halved
Three of the more than 100 cats at the shelter
With 100 cats and kittens in house, the SQSPCA is offering half-price on feline adoptions through Saturday, Aug. 17.
The shelter has been a capacity for the past two months, and a grant from Staffworks Fund Homeward Bound Program allowed a reduction of the regular fees by half.
"Whether you are looking for a 'study buddy' for your son or daughter for the fall semester or would simply like a companion for yourself, we can help you make the perfect match," said SQSPCA Executive Director Stacie Haynes.
The fees include spay/neuter, microchip, rabies/distemper vaccinations (age appropriate), Feline Leukemia/FIV testing, fecal testing, deworming, flea treatment and basic grooming.
Available kittens and cats range from two months to 11 years, from calico to tortoiseshell to tabby.
To learn more, visit www.sqspca.org or call  (607) 547-8111.
This story was provided by our publishing partner at AllOtsego.com
More From WDOS-WDLA-WCHN CNY News