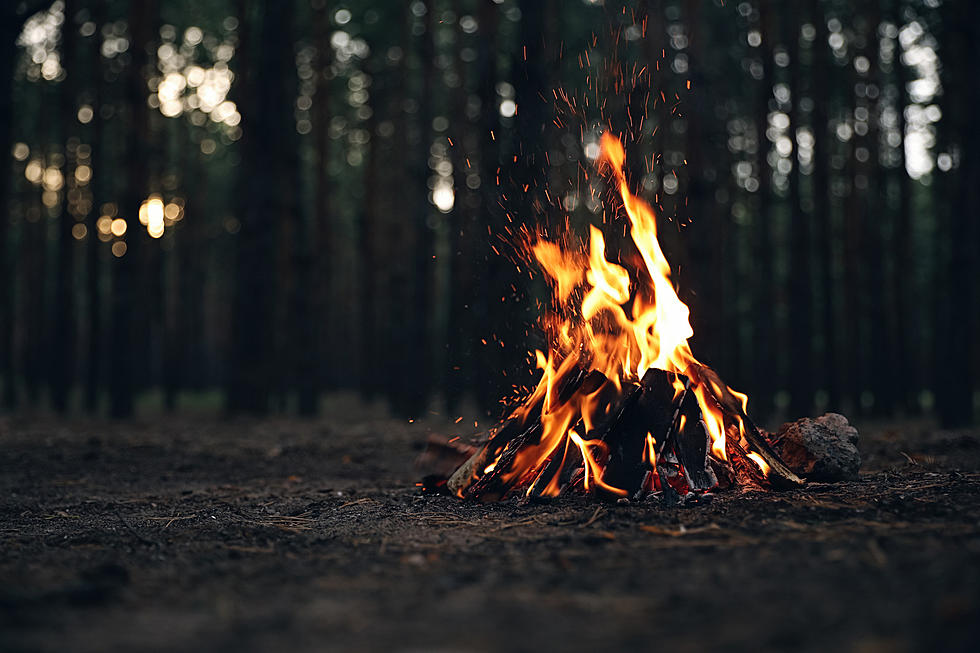 Spring New York State Open Burn Ban Set To Return
ThinkStock
It's that time of the year. Changing to Daylight Saving Time (maybe for the last time?) Winter flexing its muscles one last time (hopefully), and spring is just about here - March 20th. Oh yea, Binghamton On Tap is close too - March 25th.
And it's also time for the New York State Open Burn Ban. Yes, according to the New York State Department of Environmental Conservation, the 2023 open burn ban begins on Thursday, March 16th, and remains in effect through May 14th.
What exactly does that mean? This has been an annual spring burn ban since 2009 to help prevent open burning which is the greatest cause of wildfires in the Empire State.
Since this annual spring ban has been in effect, the NYS DEC has noted that the number of wildfires in our state has decreased by more than 40%. That's a good thing.
The New York State Department of Environmental Conservation website has outlined the following for the 2023 spring open burn ban:
Campfires or any other outdoor fires less than 3 feet in height and 4 feet in length, width, or diameter are allowed.
Small cooking fires are allowed.
Ceremonial or celebratory bonfires are allowed. Disposal of flags or religious items in a small-sized fire is allowed if it is not otherwise prohibited by law or regulation.
Only charcoal or dry, clean, untreated, or unpainted wood can be burned.
Fires cannot be left unattended and must be fully extinguished.
Normally, outside of the annual spring ban, the NYS DEC notes that in communities with less than 20,000 populations, burning tree limbs with attached leaves is permitted with certain restrictions, outlined on the NYS DEC website.
As a reminder from the NYS DEC, burning trash is illegal anytime in New York State. also, they note that burn barrels are a very dirty way to dispose of trash, producing polluted air.
For more information about the New York State Open Burn Ban, burning trash, burn barrels, and campfire safety, visit the NYS DEC website.
"
The 12 Best Broome County Hiking Trails
Seven Ways to Fight Off Ticks Using Rosemary
More From WDOS-WDLA-WCHN CNY News