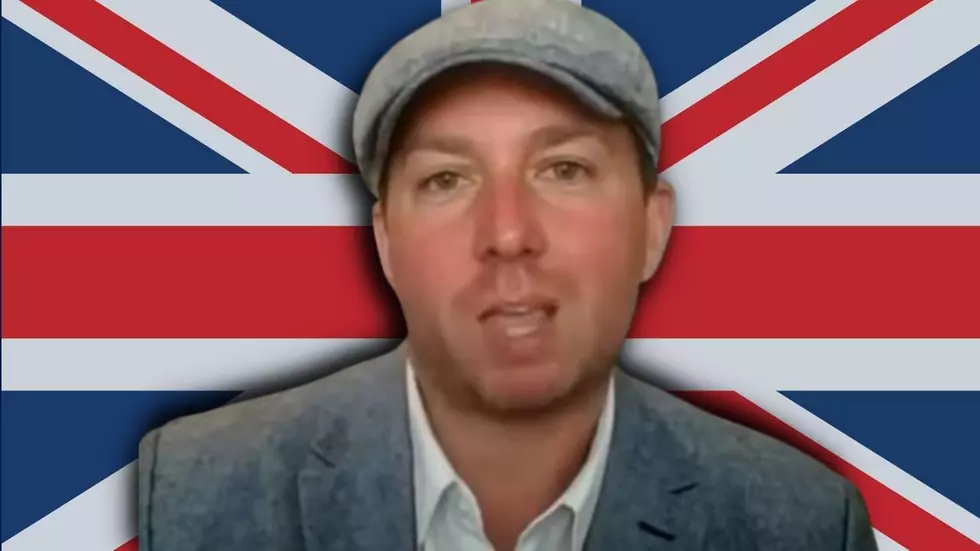 This Upstate New York Man Duped Britain and the World
Inside Edition/Canva
He walked around all chummy in tweed caps, a supposed "expert" on everything relating to the British royal family when he was just a boy from Upstate New York. A boy who literally duped the world.
Thomas James Mace-Archer-Mills was born Thomas James Muscatello on August 18, 1979, in Glens Falls, New York before moving to Bolton Landing, near the Vermont border. Yet, this character managed to fool the world into thinking he was a bonafide Brit and expert on the royal family.
When he was young, Mace-Archer-Mills was fascinated with all things related to British history and as a teenager, he visited the United Kingdom quite frequently. His obsession with the United Kingdom led him to begin speaking with a British accent while in high school, in New York, and using phrases such as "God Save the Queen."
After graduating from high school Mace-Archer-Mills attended college and then became a real estate agent. Eventually, he moved to London where he founded the British Monarchist Society. The American-born Mace-Archer-Mills immersed himself in British culture so thoroughly that he duped an entire nation into believing he was a legitimate "royal expert."
Mace-Archer-Mills was interviewed on big media platforms such as BBC Radio, The Economist, Comedy Central, and others. During the wedding of Prince Harry and Meghan Markle, he even provided commentary for a French news channel.
In his interviews and commentary, Mace-Archer-Mills pulled the wool over news outlets who believed he was a legitimate upper-class Englishman. Still, it was only when the Wall Street Journal decided to take a deeper look into the life of Mace-Archer-Mills that the world soon learned he was really just a boy named Tommy from Upstate New York with Italian heritage.
Mace-Archer-Mills was accused of being a charlatan, a person "practicing quackery or a similar confidence trick to gain money, power, fame, or other advantages through pretense or deception." However, Mace-Archer-Mills told Inside Edition that he never claimed that he was born in Great Britain.
When confronted, Mace-Archer-Mills said he identified more as British than American. As for his name, he came up with it by combining the names of friends and distant relatives. Mace-Archer-Mills went so far as to work out an agreement with two elderly British persons to call them his grandmother and grandfather.
So, where is the bloke now that his true identity has been blown up? Mace-Archer-Mills is still living his best British life. In 2018, Mace-Archer-Mills revealed that he had applied for British citizenship, although we've not been able to find documentation of whether or not his application was accepted.
Thomas James Mace-Archer-Mills, now known as Tommy from Upstate New York, has written two books about the British monarchy, launched a royal-themed cryptocurrency called "Crown Royal," and has even orchestrated conferences in which he's been able to snag guest speakers such as high figure British political officials.
After a bit of scandal, it seems the hype has died down and, in the end, Britain has embraced Tommy boy just fine.
After Elizabeth II: Who is in the royal line of succession?
Stacker
compiled a list of 20 members of the royal family and their respective positions in the line of succession, using information from the
official website
of the British royal family and various media sources.
103 iconic photos that capture 103 years of world history
Stacker
gathered some of the most iconic images from the past 103 years, beginning in 1918 and leading up to 2020 during the COVID-19 pandemic.
More From WDOS-WDLA-WCHN CNY News