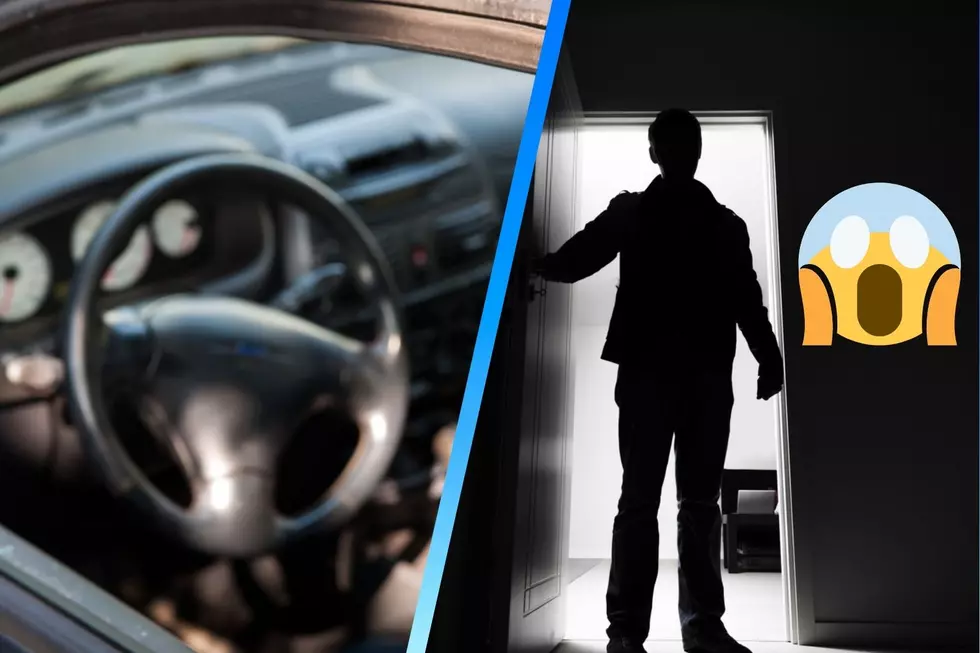 Oneonta Police Offer Thieving Season Tips, 'Don't Make It Easy!'
via Getty Images, canva
The Oneonta, NY Police Department (OPD) is letting area residents know that now that warm weather is here, something unwanted comes right along with it: thieves, out and about, looking for easy opportunities to grab your stuff. The most common types of larceny crimes happen when thieves take things from vehicles, inside homes, and items outdoors on properties. If it can be resold, it's fair game, especially if it's easy to grab. Don't make it easy for these opportunists!
As cliche as it sounds, when it comes to larceny, an ounce of prevention is worth its weight in gold because these petty crimes can typically be prevented by your diligence. These are easy things you can do to help keep thieves at bay according to OPD:
- Lock windows and doors of your home (especially at night), outbuildings (sheds, etc.), and vehicles
- Don't leave your valuables out in plain sight for thieves to see through a window in your home or your vehicle. Keep them in a safe place.
- When it comes to lawn decor, secure things if you can or at least put items in a spot harder to access.
- Things on your porch are fair game too so keep that in mind. If you're worried about something on your porch being stolen, you can either bring it in at night or at least leave your porch light on. Anything that makes a thief think twice is good.
Police of course patrol through neighborhoods at night but the more you do your part to make it harder for those who want to help themselves to your property, the less likely it is that you will have something stolen. That doesn't mean thieves won't break into your car or house, it's just less likely if everything's locked up. My husband's car was broken into a few years back and his car was locked, but he did have items in his trunk (nothing valuable) that thieves likely saw and thought might be of value. A window was broken and his cell phone and some change were taken but he didn't have anything of value in the trunk which wasn't something thieves could tell since the windows to see into the trunk are tinted. It's best not to leave any unnecessary items in your vehicle in my opinion. It can just lead robbers to think there might be something worth taking inside your car.
OPD has always shared with me that most thieves want easy access to things so they check for open doors on vehicles and homes. Breaking in is much harder and draws attention which of course is NOT what they want. It's common sense.
Keep in mind that summer is a time when many people go away on vacation. It's a great idea to alert a neighbor when you'll be away so they can keep an eye out for any suspicious activity. Neighborhoods are kept much safer when neighbors look out for each other since the police obviously can't be everywhere.
Always keep in mind that if you see someone doing something that seems suspicious, the police appreciate a phone call about it so they can check into it. You can call OPD at (607) 432-1111.
Hungry for pizza? Here are the best places in Oneonta to get it
Looking for the perfect pizza? You've come to the right place. These are the 10 best places in Oneonta, NY to get pizza according to Google which ranks based on customer reviews.
Look: All Aboard! Look At The Transformation of These 12 Historic Train Stations
A century ago it seemed that every small town and village had a railroad coming through it and a train depot to welcome it. Today there are far fewer train depots still standing from the glory years of American railroad history. But there are some, and they have been transformed into everything from restaurants to museums. Here are 12 of the best.
More From WDOS-WDLA-WCHN CNY News