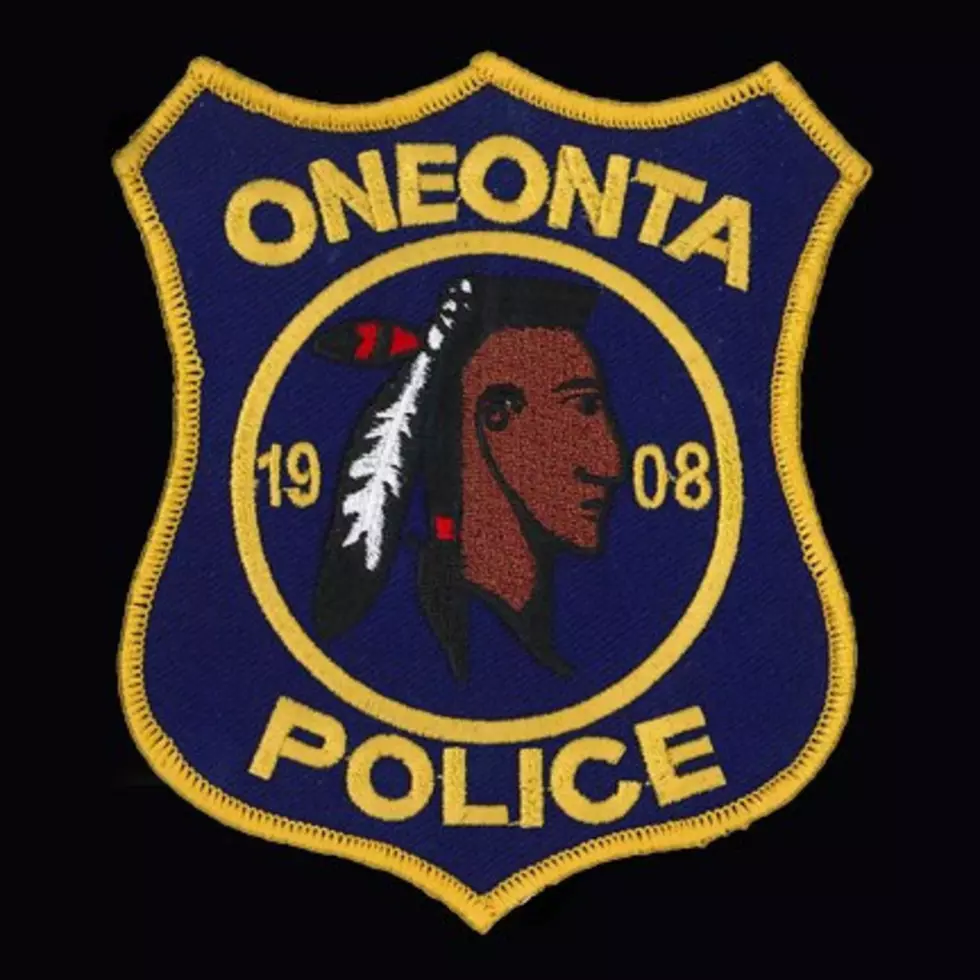 Oneonta Police Chief Makes Statement on Fatal Shooting
Credit: Oneonta Police Department, Facebook
Acting Oneonta Police Chief C. J. Witzenburg issued a statement regarding last week's fatal officer-involved shooting on River Street in Oneonta during a domestic violence incident (info below). With local residents engaging in all kinds of speculation on the case, Witzenburg asks citizens to not pass judgement on the incident until the facts and actions can be made public.
In his statement he says, "Unfortunately this type of incident a difficult reality of policing and one which needs to be fully and professionally investigated by independent and outside agencies. We have called upon the New York State Police to conduct the investigation. We have have also notified the New York State Attorney General's Office who, per statute, now has oversight of these types of investigations. The New York State Attorney General's Office of Special Investigations is not a Law Enforcement Affiliate and has the authority to prosecute cases of police misconduct."
Commenting on the case and after reviewing evidence, Witzenburg says, "I am confident based on my training and experience that The Office of Special Investigations will clear up any doubt that this response was appropriate, logical, reasonable, and necessary as the law requires."
Witzenburg says that all requests for comment on the case need to go through State Attorney General Lettia James' Office of Special Investigation which is overseeing the shooting inquiry. To see Witzenburg's entire statement, click here.
The Oneonta Police Department is operating normally during the investigation. Any further updates on this case will be released on the New York State Police's online newsroom.
-------------------------------------
Update on 4/8/21
New York State Police have released the name of the Oneonta man shot in a domestic violence case on River St. in Oneonta on Tuesday afternoon, along with the name of the police officer who fired two shots at the suspect involved.
The man who was shot twice by City of Oneonta Police officer Ralph Pajerski was identified as 23-year-old Tyler R. Green of Oneonta. No other details in the case have been released and the investigation is ongoing.
-------------------------------------
UPDATE as of 7:15 p.m.:
At this evening Oneonta Common Council meeting, Oneonta Mayor Gary Herzig gave a brief update on the shooting on River St. in the city this afternoon with the following information:
Shortly after 1:00 pm on Tuesday, April 6, two Oneonta police officers responded to a domestic incident call at a residence where a woman and her child (approximately 2 years old) were being threatened by a 23-year-old white male, wielding a knife. He attacked the woman with the knife, wounding her. Based upon the male's violent actions, one of the police officers shot him in the chest twice to protect the child.
The male was medivacked to Albany Medical Center where he succumbed to his injuries and died. The woman whom he attacked was treated for her injuries and is "ok" according to the mayor.
The officer who fired the shots was wearing a body camera which will be reviewed by investigators. This ongoing investigation is being conducted by the New York State Attorney General's office in collaboration with New York State Police. More information will be provided as it becomes available.
----------------------------
Reported at 5:28 p.m. today
This afternoon around 1:30 p.m. an incident on River Street in Oneonta resulted in a white male, wielding a knife being shot in the chest by an Oneonta Police Officer. According to AllOTSEGO, little details of this case have yet to be revealed by the police department but at 7:00 p.m. this evening at the Oneonta Common Council meeting, there will be a statement issued by Oneonta Mayor Gary Herzig, detailing what took place.
At this point, all that is known is that the man shot was flown by a medivac helicopter to  the hospital - which one is not known at this time. More details will be coming when released.
Tonight, to view the Oneonta Common Council meeting live and get details on the shooting today from the Mayor, you can watch live on the City of Oneonta YouTube Channel below...
READ ON: See the States Where People Live the Longest
Read on to learn the average life expectancy in each state.
How Many in America: From Guns to Ghost Towns
Can you take a guess as to how many public schools are in the U.S.? Do you have any clue as to how many billionaires might be residing there? Read on to find out—and learn a thing or two about each of these selection's cultural significance and legacy along the way.
More From WDOS-WDLA-WCHN CNY News