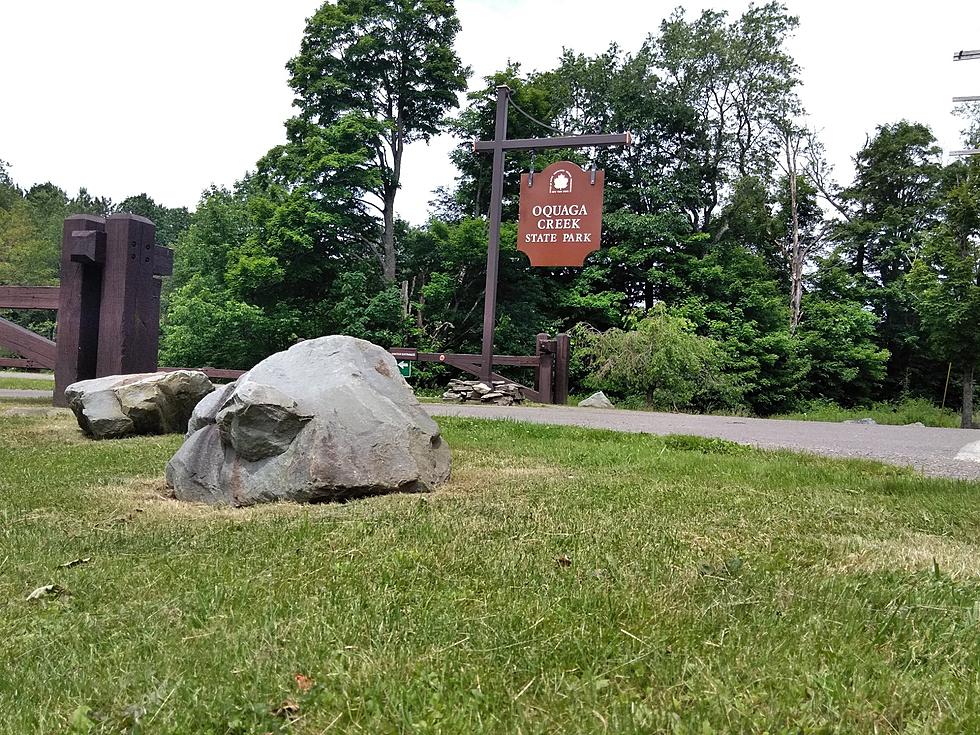 These 12 Upstate NY Parks Say, "Come Visit Us This Summer!"
Oquaga Creek State Park via Facebook
There are over 180 New York State Parks scattered all around the Empire State.  They range from those on Long Island all the way to those state parks found in the Catskills and Adirondack Mountains and on out to the Great Lakes in Western New York.
Here, we provide a list of just a dozen great New York State Parks for you to consider both for this Memorial Day Weekend as well as for your family summertime adventures.  Each entry lists a few of the park's amenities, some reviews give by online guests, and a direct link to the park's website for directions, hours, and other details.
These parks range from the very small to the very large.  All are wonderful.
As for this writer, I have a special place in my heart for Gilbert Lake State Park in tiny Laurens, NY (Otsego County).  It was the park of my childhood back in the 1950s and 1960s.  It was the place where our family gathered, where generational stories were told, where cousins connected, and where memories were made.  It is a small; but beautiful park that was built in the 1930s by FDR's Civilian Conservation Corps.  Many of the original buildings are still intact.  As a sentimental side note for me, it was at one of these 1930s stone buildings that this writer got married several decades ago.  I love that little park.
So, with nearly 200 state parks to consider, we just chose a dozen because of space constraints.  We tried to touch almost every geographic region of the large Upstate area.  So be it the Hudson Valley, Finger Lakes, North Country, Capital District, Central New York, or western New York, you will find a state park nearby listed below.
And, since we  had to leave out 180 or so more parks, if your favorite New York State Park didn't make this list we encourage you to give it a shoutout over on our Facebook page.  And maybe you can share a personal memory of that park just as I did in writing this gallery.
Happy travels!
Upstate New York Parks Are Rolling Out the Welcome Mat For Memorial Day Weekend
There are nearly 200 New York State Parks from the tip of Long Island to the shores of the Great Lakes. This gallery looks at a dozen great state parks, big and small; popular ones and those a bit "off the grid" located in the Upstate New York region All are up and ready for the season and we encourage you to visit any one of these for a fun time the holiday weekend. Remember, this is only 12 out of several dozens. So if your favorite New York State Park didn't make this list, please give it a shout out over on our Facebook page!
15 Very Old Upstate Businesses That Are Still Alive and Kicking!
This is a list of 15 venerable businesses in Upstate New York that are still around. After decades. Some even after 100 and 150 years of being in business!
More From WDOS-WDLA-WCHN CNY News