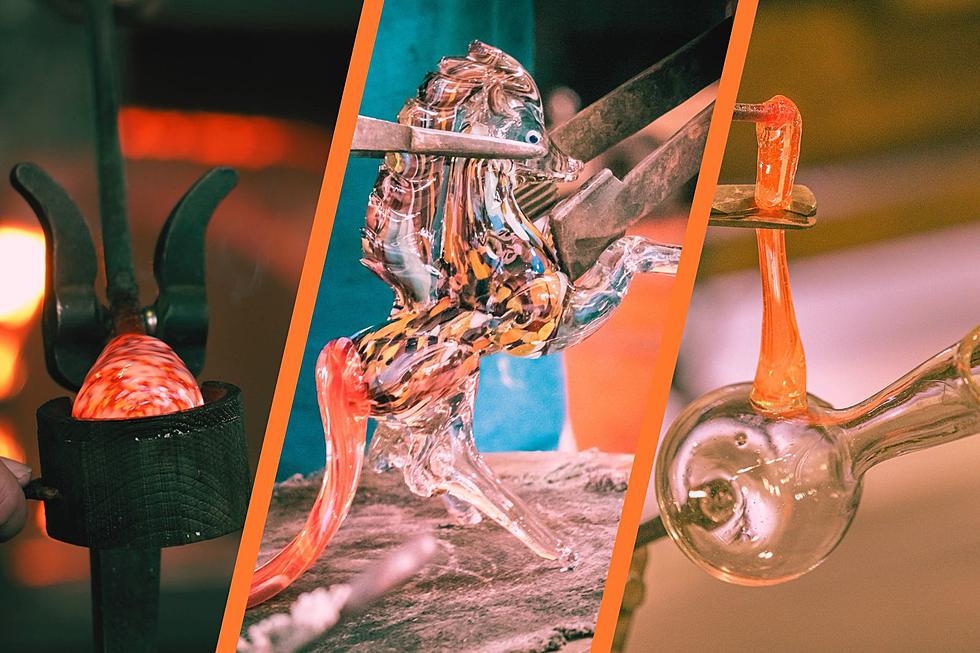 13 Amazing Facts About the Wonderful Corning Museum of Glass
Canva
Upstate New York is home to many incredible sights to see. From the numerous historical landmarks sprinkled across the state and diverse dining options to attractions the whole family can enjoy, there's no shortage of exciting things to do here. But here, we want to shed some light on one of the most unique experiences you can take part in in New York State. And that experience is the Corning Museum of Glass.
Corning Museum of Glass
The Corning Museum of Glass is a must-see stop for tens of thousands of visitors coming through Upstate New York every year.  It is home to the largest collection of glass objects under one roof in the whole world. The exhibits are amazing, from seeing how they produce glass-blown objects to the breathtaking displays of art. The history is incredible, the live glass-blowing demonstration (daily) is one of the great museum experiences in Upstate New York, and, to top it all off, the museum has perhaps the best gift shop of any...anywhere! They sell incredible glass-blown art produced by a number of local Upstate New York artists.
So, the next time you and the family or you and your friends are looking for something a little out of the ordinary to do one weekend, a fun road trip to Corning for the Corning Museum of Glass is definitely a great option.
Here are 13 amazing facts about this wonderful museum. If you've been to this wonderful museum before, share with us your favorite parts about it!
13 Fun Trivia Facts About the Amazing Corning Museum of Glass
The Corning Museum of Glass (Steuben County) is as much of a prized treasure as are many of the spectacular works of glass art the museum holds. It is one of the busiest museums in the state (outside of New York City) and has a worldwide reputation and appeal as an outstanding repository of art, science, and technology. Here are 13 pieces of trivia and fun facts about this wonderful and special Upstate New York museum.
Keeping Memories of the Catskill Game Farm Alive! Look at These Photographs!
There is perhaps no greater Baby Boomer memory for Upstate New York kids than a visit to the Catskill Game Farm. At one time, this special place was the largest family-run private zoo in America. It ran from 1933 to 2006.
Today it is still around in a fun and exciting fashion. Yes, today you can spend the night on the grounds of the original game farm and even stay in an original building of the theme park! It has been beautifully restored as a
boutique Catskill Mountain inn
, it is dripping in nostalgia, and it is awesome!
Look at the photographs below of both the "new"
Catskill Game Farm inn
, as well as some nostalgic 1950s and 1960s photographs of this wonderful place that we all remember so well.
And if you have memories to share of the Catskill Game Farm, please do so over on our Facebook page!
More From WDOS-WDLA-WCHN CNY News