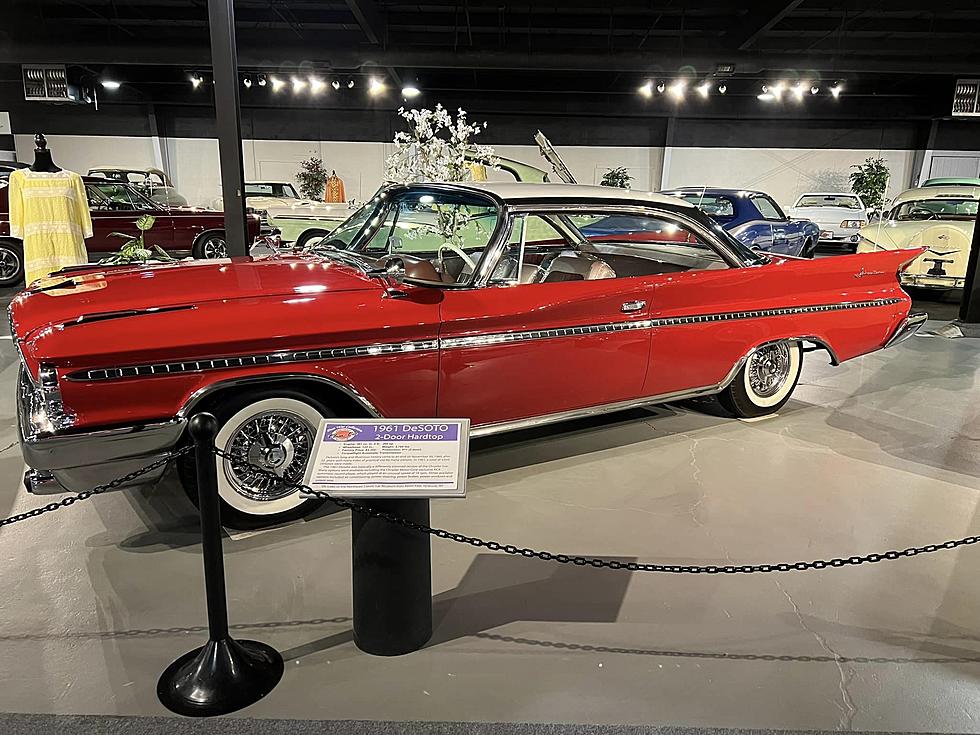 See Why the #1 Car Museum Can Be Found in Rural Upstate New York. Wow!!
Northeast Classic Car Museum via Facebook
Memorial Day Weekend is a perfect time to attend an old car show, a "cruise-in," or a car museum.  Old cars and Memorial Day go together perfectly.
I love old cars.  And I love to go to an old car museum.  There are several in New York and in New England and I have visited most of them.  But there is one, in a remote small city in Upstate New York that, in my opinion, stands taillights and bumpers ahead of them all.  Yes, the #1 automobile museum in the northeast is the Northeast Classic Car Museum in Norwich, NY, in Chenango County.
Let me explain why.
The museum is so well-done.  It is modern, large (sprawling over a couple of large buildings), has expert guides, and each car, displayed under brilliant lighting and perfectly presented, is accompanied with a very informative narrative plaque telling of the year, model and a little something about it.  The nearly 200 cars come in all colors, including (as you will see in the gallery) red, yellow, green, blue, silver, white, and yes, lots of black cars from the 1910-1940 era.  There are muscle cars from the 1960s, street rods, luxurious cars from the 1930s which are (seemingly) a block long, black 1930s runabouts which look like they belong on the set of the TV show "The Untouchable's," some of the earliest station wagons and vans, and just so much more.
Nearly 200 classic cars, trucks an motorcycles.  This museum needs to be seen to be believed!  It is a Baby Boomers dream come true.
One thing I liked about one of the several times I visited here, is that you can tell the guide which is your favorite car, maybe one you owned from your youth, and they can take you to it, or one that is pretty close to it.  So cool!
My Dad had a 1963 Ford Galaxie 500.  He bought it off the showroom floor in '63, and even though Dad is long gone, that car is still in our family.  And it gets a workout on the highways and byways of the backroads of Upstate New York.  Now filled with his grandkids.
Old cars.  We love them!  Take a look at these stunning 18 photographs of cars on the display floor of the museum in Norwich. And there are almost 200 others waiting for you to see in your visit to the Northeast Classic Car Museum.   Do you see yours?
Take A Look At These Cars and See Why the #1 Auto Museum in the Northeast is in Central New York. Wow!
For this writer's money, the single best automobile museum in the Northeast is in the small, rural city of Norwich, NY, population 7,000, in Chenango County. With more than 200 absolutely magnificent cars and trucks from all eras on display in several buildings, this is a must-see bucket list stop for lovers of classic cars. The museum is jaw-dropping. Take a look at this selection of 18 cars that are currently on display at the museum. You had one of these, didn't you? Yes, I thought so!
15 Ways to Make Your Visit to Binghamton Perfect!
More From WDOS-WDLA-WCHN CNY News