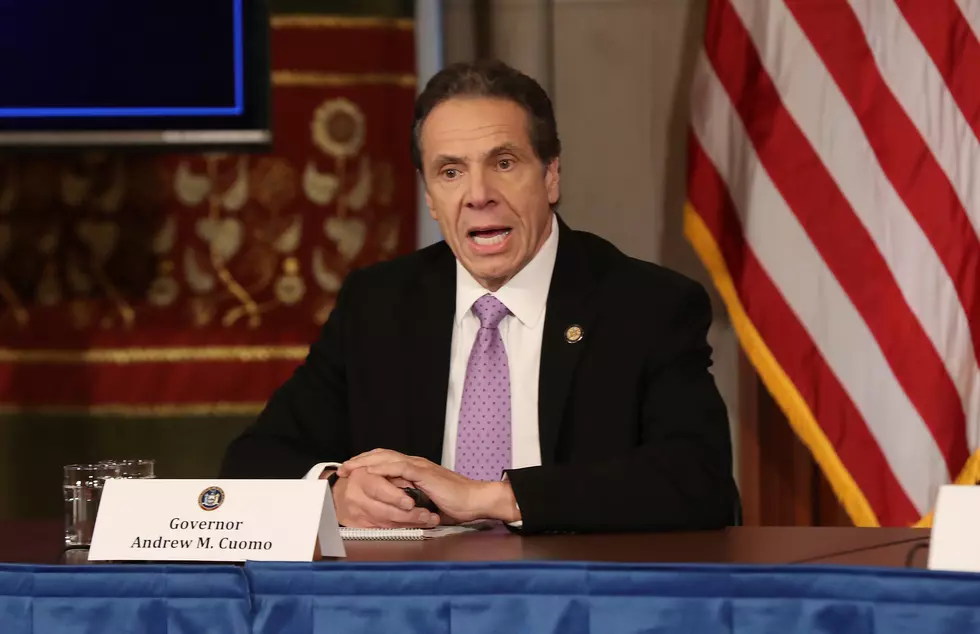 New NY State Rules Ban Live Ticketed Events at Bars/Restaurants
Bennett Raglin/Getty Images
You may have heard by now that Governor Cuomo is writing a book about his COVID-19 response. It's come out October 13th and it'll be called "American Crisis." It'll be about the way he handled the pandemic and it looks like he just started a new chapter with this little surprise earlier this week.
Enter your number to get our free mobile app
There is a new wrinkle in the coronavirus guidelines for bars, restaurants, and other venues that provide live entertainment in New York. They are prohibited from offering live music that customers have to buy a ticket for, even outdoor shows.
The only music allowed is incidental music while dining. Incidental music is non-ticketed, unadvertised performances that accompany the dining experience. Basically, it's music to listen to while you're eating.
It prevents any events with a cover charge including comedy shows and exotic dancing. The venues are also prohibited from advertising their live entertainment. But wait there's more: Cuomo's coronavirus rules include no dancing, no karaoke, no cornhole...no kidding.
This hurts places like Touch of Texas on Upper Front Street in Binghamton. They were hoping to welcome Matt Stell in October and Jerrod Niemann in December and now it's wait and see.
This is also devastating news for our local bands like Odd Man Out, Jason Wicks, and Two Dollar Pistol. They've been hurt with no wedding receptions, festivals, and other live events during the pandemic. This is just another stab in their back.
My Top 13 Memories With My Favorite Morning Show Partner
More From WDOS-WDLA-WCHN CNY News