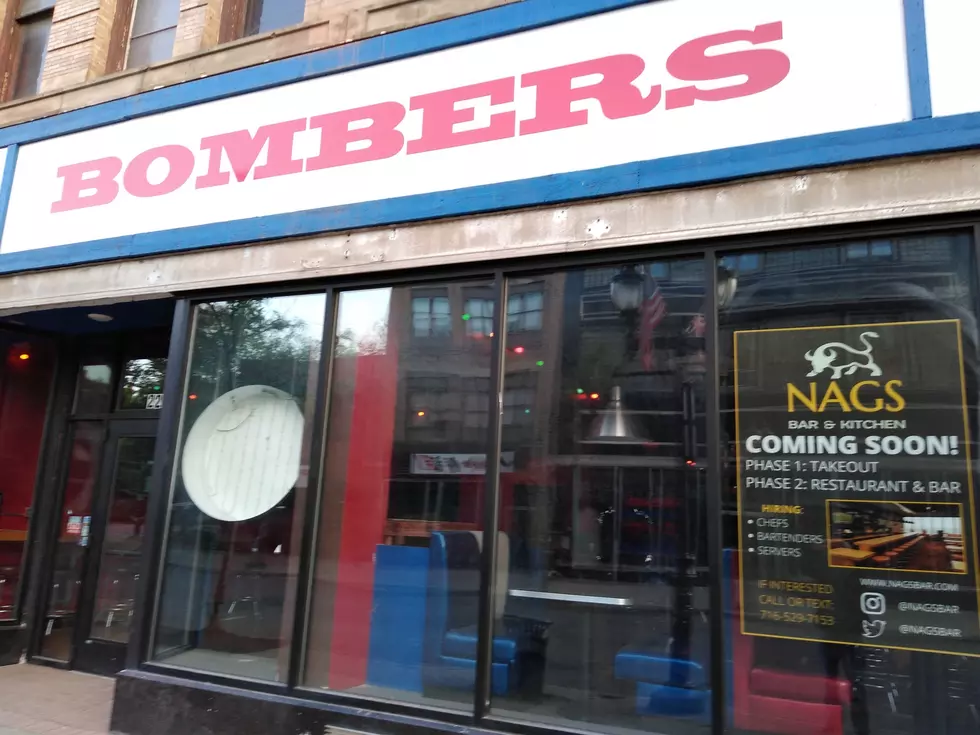 Failed Oneonta Bombers Restaurant To Be Home For New Nags Bar and Kitchen
TSM Oneonta
So much excitement in Oneonta was created around the opening of an Albany franchise called Bombers Burrito Bar which opened its doors in July of 2019. It seemed to do well but then not even six months after opening, it closed its doors for good at 221 Main Street. It's been closed ever since as if frozen in time because if you look in the front windows, nothing seems to have changed inside the former restaurant.
Bombers Burrito Bar's owner was John Hewitt, who bought the building at 221 Main Street in 2016. The Tex-Mex eatery had been originally slated to open in January 2017, but due to several delays, it didn't open until July of 2019. Considering how long the restaurant took to open and then closed less than six months later, it makes it a point of contention for many Oneonta residents who wonder why it failed and very quickly at that.
It would seem that the long wait for something new is almost over. A poster on the front window advertising a new establishment called "Nags Bar & Kitchen" will be coming to that space and they need employees now (see below). Anyone interested in being a chef, bartender, or server can call 716-529-7153.
This restaurant bar looks promising and I sure hope, like many other Oneontans, that it can stand the test of time. Keep in mind that to start, it will begin as a take-out eatery only. Perhaps that has to do with getting enough staff on board?
In the meanwhile, you can find out more about Nags at Nagsbar.com.
Divers Found Interesting Sunken Treasures at the Bottom of Lake George
13 Hilarious Bad Reviews of New York State Parks
Have these people ever camped before?
See the 11 Worst Places To Live In NY [RANKED]
Money Inc. has ranked the worst places to live in the Empire State based on crime, employment opportunities, local schools, and access to recreation. Here we will feature the 11 worst on the list, including one of our beloved Capital Region cities. Which is not a well-deserved honor!
More From WDOS-WDLA-WCHN CNY News