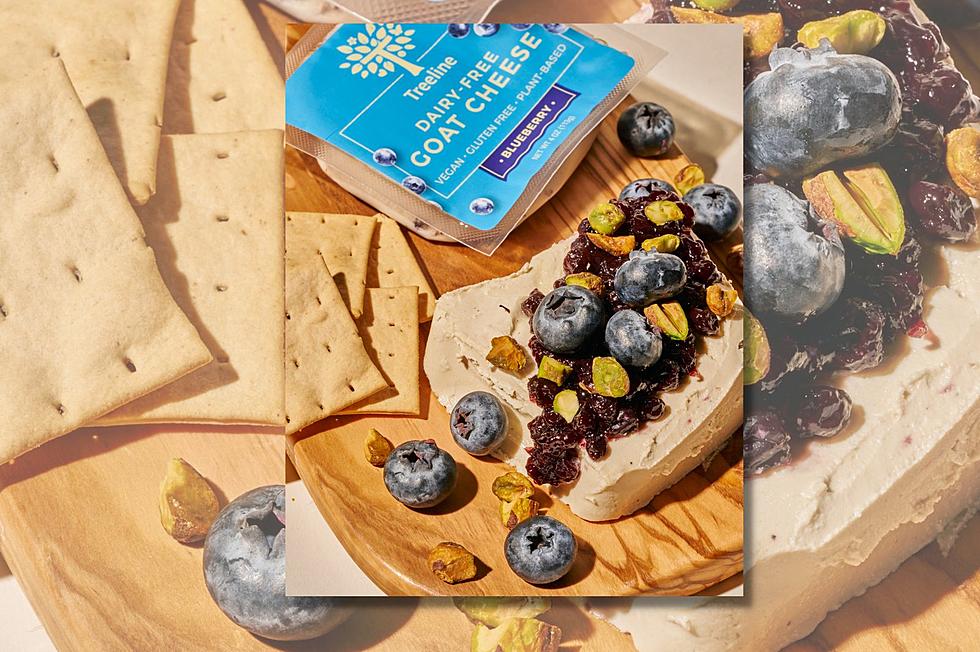 Upstate New York Vegan Cheese Voted Best in America
Treeline Cheese via Facebook
With an increasing number of people adopting vegan and plant-based diets, the demand for dairy-free alternatives has surged in recent years.
Vegan cheese has undergone tremendous improvements in texture, taste, and variety, making it an appealing option not only for those who live a plant-based lifestyle but also for those with dairy allergies.
According to a recent poll conducted by USA Today, Treeline Dairy-Free Blueberry Goat Cheese has been voted the best vegan cheese in America.
Treeline Cheese, established in Kingston, New York, in 2011, has really been on the front lines of vegan cheese innovation. The company's founder and CEO, Michael Schwarz, embraced a dairy-free lifestyle, and when he did, he realized that there was a severe lack of vegan cheese options that matched the taste and texture of traditional artisanal cheeses. Motivated by this, Schwarz developed dairy-free cheese using minimal processing and wholesome vegan ingredients.
SEE ALSO: Why Are So Many New Yorkers Becoming Vegans? 
Highlighted in the USA Today poll is Treeline's Blueberry Goat Cheese, a cashew-based spreadable cheese that replicates the flavors and textures of traditional goat cheese. With its familiar tanginess, it has quickly become a favorite among consumers looking for a tasty plant-based alternative.
Treeline also offers other flavors which include original, garlic basil, and a variety of dairy-free French-style cream cheese, ricotta, pimento, sour cream, bleu, brie, and aged artisanal plant-based cheese wheels.
READ MORE: Upstate New York Named Home of Best Plant-Based Holiday Roast 
Treeline's vegan cheese products can be found regionally at Wegmans supermarkets.
NY Icon Yolanda Vega Retires-See Her Through the Years
Schenectady resident and New York Lottery spokesperson Yolanda Vega is retiring after 32 years. She is well known throughout New York state for the theatrical way she said her name before each lottery drawing. "I'm Yoooolaanda Vega!" She said that her signature way to say her name came about after she had a lot of espresso before one of the drawings when she was just six months in. After that night, she continued to do it for the next 32 years. Yolanda started with the New York Lottery back in 1990. Take a look at her through the years.
Gallery Credit: YouTube
Fruits and Veggies You Can Share With Man's Best Friend
Healthy snacks you can munch with your pup.
Gallery Credit: Big Billy