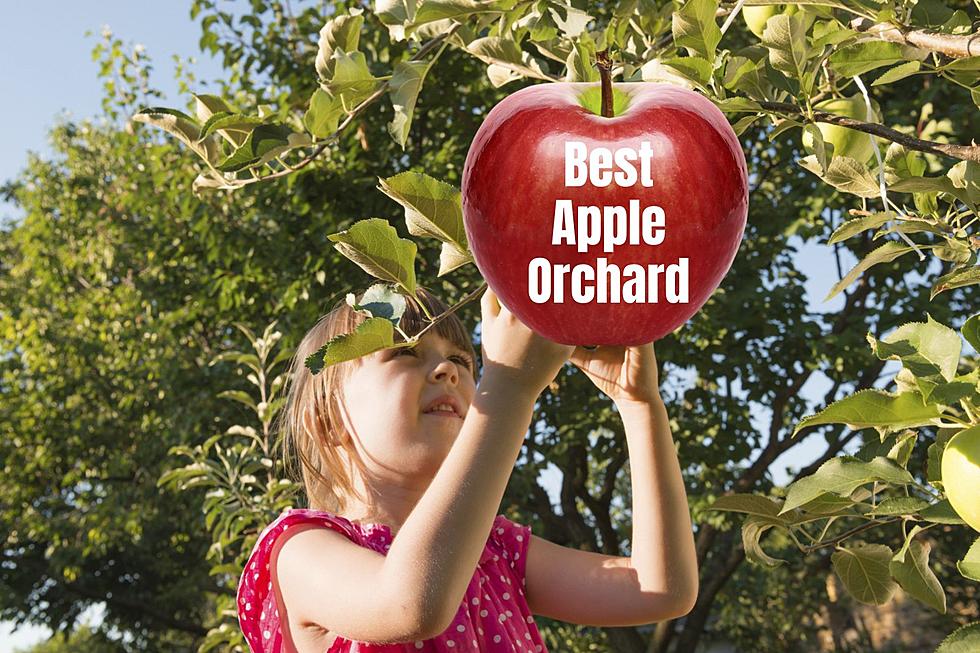 CNY Apple Orchard Among Top 10 Picks For Best in the Country
Credit - Think Stock
There are more than 20,000 growers producing apples across all 50 states. But there are only 10 that are the best in the country and one is in Central New York.
#5: Beak and Skiff Apple Orchards - LaFayette, New York
Beak and Skiff Apple Orchards in LaFayette, New York has been picked as one of the best orchards in the nation.
This family-owned orchard has been growing apples since onion farmer George Skiff and dairy farmer Andrew Beak joined forces in 1911 to plant apples on a hillside along Route 20. The rest, as they say, is history.
Few Trees to Award-Winning Orchard
Beak & Skiff has grown from a small family-owned apple farm to an orchard with more than 350,000 apple trees, all hand-harvested and hand-pruned.
It's also well known for its hard cider, spirits, and wine and has won the best Apple Orchard in the nation for several years, coming in at #1 for the past two.
Read More: Beak & Skiff Top Pick for Best Apple Orchard
You can see all the Top 10 Apple Orchards at USA Today.
Chilling Blow to CNY Orchards
Mother Nature delivered a chilling blow to not one, but three popular apple orchards in Central New York after a late season in May.
Critz Farm in Cazenovia was forced to cancel the entire apple-picking season after being hit particularly hard during the rare frost.
It's been a tough year for orchards all around. In fact, our state's Agriculture Commissioner announced that many counties have been designated as disaster areas due to the frost.
Read More: Three CNY Orchards Cancel Apple Picking
North Star Orchards in Westmoreland and Old McMarley's Apple Farm in Clinton have both canceled U-pick apples this year too.
Beak & Skiff Spared
Luckily, the orchard at Beak & Skiff was spared.
Our resilient trees have blessed us with a great crop of apples this year, despite the frost!
The orchard is open 7 days a week from 10 AM to 5 PM⁠ for pick-your-own apples. There are 19 different varieties to choose from.
8 CNY Orchards to Pick Your Own Apples For Fall Fun
From apple picking and pumpkins to cider and donuts, there are several places in Central New York where you and the family can enjoy a day of fall fun.
32 Unique Pumpkin Patches To Check Out This Fall Across New York State
Across New York State, there are plenty of amazing pumpkin patches and farms to check out. Here's a look at 32 unique ones to schedule a fall visit too in alphabetical order:
More From WDOS-WDLA-WCHN CNY News