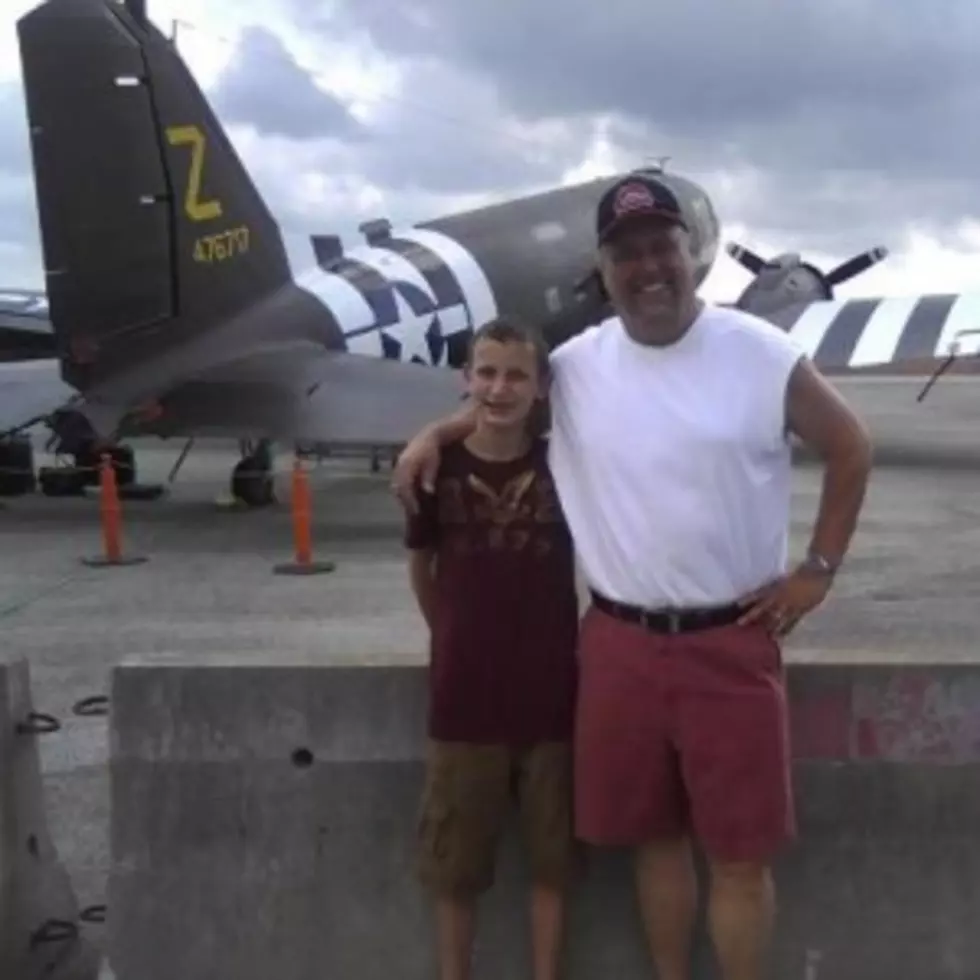 It Was A Day Filled With Warbirds at the Great New England Air Show! [PHOTOS]
Chuck, "The Spin Doctor", and son Joey
THIS IS A "THURSDAY THROWBACK" POST.  IT WAS FIRST PUBLISHED IN AUGUST , 2012
I just returned from a wonderful weekend at the New England Air Show in Chicopee, Massachusetts. It is the largest air show in America.
More than 100,000 attended over the weekend. It was 95-degrees but that didn't stop me or our 15-year-old boy, Joey, from having a ball.
The theme was "The Greatest Generation" with a special emphasis on World War II.
Westover Air Base is massive, and is in fact the largest air base in the U.S. What a fun and interesting time it was for old guys like me and teenagers alike. Hey, any of you "air jockeys" remember what those white stripes on the planes wing meant?
More From WDOS-WDLA-WCHN CNY News