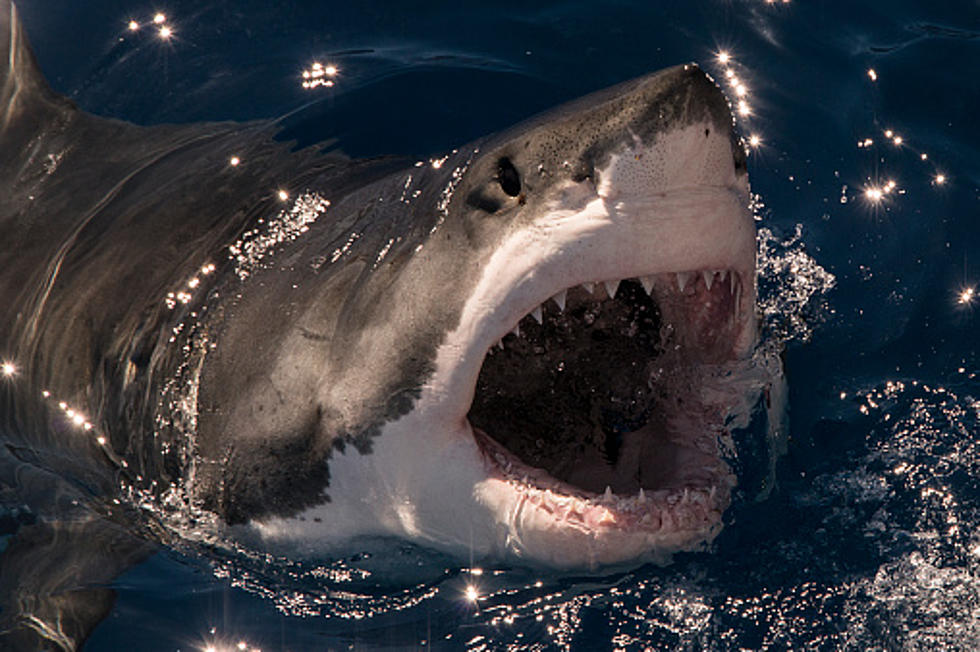 Hochul Plans To Take Bite Out Of Shark Attacks In New York
Getty Images/Image Source
Last summer, for about a three week period on New York's south shore beaches, ocean swimmers were on shark alert. Six victims were bitten during that time period in rather shallow water, on the white sands of Long Island. This year, New York's Governor Kathy Hochul says that the state parks are ready to take on the monsters of the deep.
2022 was certainly an outlier for New York shark attacks. Prior to last summer, according to earlier reports on 1045theteam.com, New York averaged about one shark attack per decade. So, when six swimmers were attacked in one season, state officials scrambled to come up with additional preventive measures. Will the increased monitoring be enough? That depends. Given the vast span of nearly 100 miles of south shore beach front, the task of prevention will be more than challenging.
According to John Valenti of newsday.com, the governor said in a statement that New York will increase their use of drones, jet skis and helicopters to monitor state park beaches. As of now, twenty-one staff members, Park Police officers, State Park staff, lifeguards and certified drone operators are trained to use the shark monitoring equipment. State officials said that another dozen staff members will be trained by 4th of July weekend.
Valenti reported that two new Yamaha WaveRunners have been added for lifeguards to use and patrol Jones Beach and Robert Moses state parks. Governor Hochul said in a statement, "With New Yorkers and visitors alike preparing to enjoy our beautiful Long Island beaches all summer long, their safety is our top priority." With 2022 being such an outlier and with most of the attacks occurring in the same vicinity, many question if this was a single rogue shark. Either way, swimmers had better keep an eye open this summer!
SPAC Confirmed: These Artists Will Play Saratoga In 2023
25 dates have been confirmed and are either on sale or about to go on sale for the 2023 season at Saratoga Performing Arts Center. Here is your complete guide.
For Sale: Tour The Riggi's Rustic Yet Sophisticated $31 Million Lake Placid Camp
This could quite possibly be the most beautiful Adirondack camp you have ever seen!
The Saratoga Springs socialites listed their stunning Lake Placid compound for $31 Million. According to the
Zillow listing
, this amazing spread sits on over 46 pristine Adirondack acres and features 9 bedrooms, 10 bathrooms. There is 8,500 square feet of delightful living space across a variety of 5 buildings including the main home, a tree house, 2 guest residences, and a sweet Airstream trailer decked out as a "she shed." This camp is private and gated, and only minutes from Lake Placid Village. You can even see the Lake Placid Olympic ski jump from the property!
Rent Taylor Swift's Former New York Home
Rent the West Village townhouse that superstar Taylor Swift once called home and was the inspiration for the songs 'Cornelia Street' and 'King of My Heart'. Currently listed by Jennifer Rahilly for
Corcoran
.
More From WDOS-WDLA-WCHN CNY News