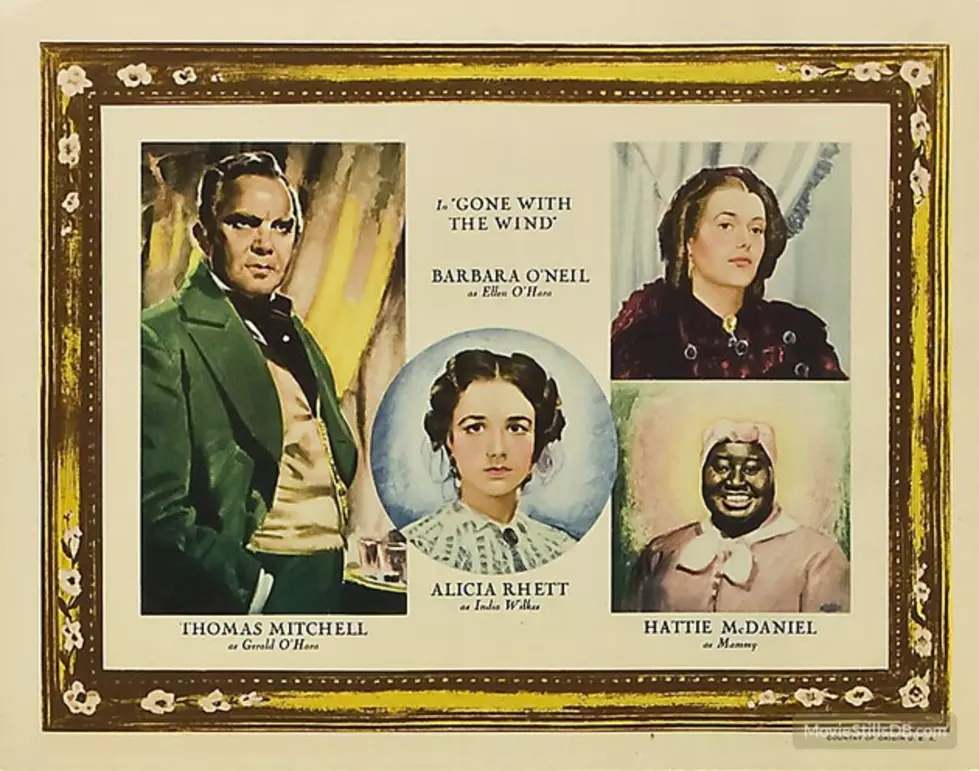 Hattie McDaniel Provides Unforgettable 1939 Oscar Moment! (VIDEO)
MGM, Warner Bros.
(I posted this article in 2013 at Oscar time.  It is always worth a second look!)
Hattie McDaniel was a great actress. She toiled the fields of anonymity for years, appearing in more than three-hundred films but (because of her race) was only billed in a small percent of those films.
In 1939 she co-starred as "Mammy" in the epic "Gone With The Wind."  She was nominated for her role as Scarlett O'Hara's maid, Mammy, in the film.  This presented the Academy Awards with a bit of a conundrum.  How do we honor a black actor?
Hard to believe it had never been done before, isn't it?
When "Gone With The Wind" premiered on December 15, 1939 at the Lowe's Grand Theater in Atlanta the entire city turned out for the gala.  More than a quarter-million people lined Peachtree Street to see the parade of stars make their way to the theater.  Clark Gable, Olivia de Havilland, Vivien Leigh and a cast of Hollywood stars waved to the cheering throngs as they slowly made their way to the red carpet.
Hattie McDaniel was barred from the parade because of the segregation beliefs of those in the South.  She stayed behind in Hollywood, alone, while her film co-stars reveled in the glowing adoration of the throngs in Atlanta.
On February 29, 1940 at the Academy Awards presentation, McDaniel was a nominee for Best Supporting Actress   Her fellow nominees included her colleague Olivia de Havilland who played Melanie Wilkes in the same movie, "Gone With The WInd."
At the Oscar ceremony at the Ambassador Hotel in Hollywood, all of the movie's stars (Gable, Leigh, de Havilland, etc) were seated at a large round table provided for by the studio.  Hattie McDaniel was forced to sit by herself in the back, "black," section of the ballroom.
When her name was called as the winner (and the first African-American to ever win an Oscar) there was a roar of applause.
This is what happened next.....
More From WDOS-WDLA-WCHN CNY News