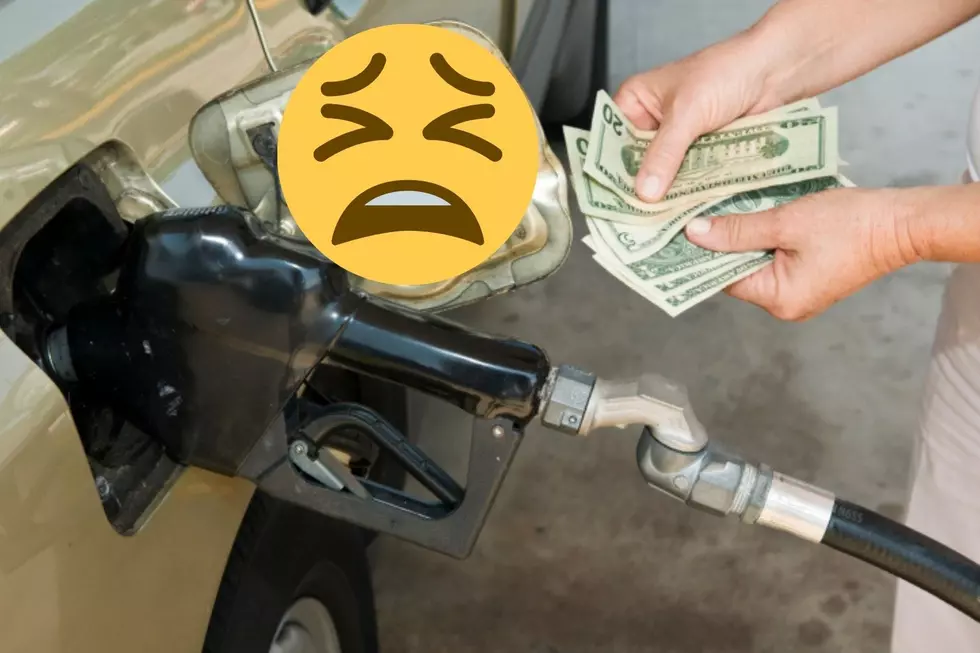 Lower Your Sky-High Gas Expenses With These AAA Fuel Tools
via Getty Images, canva
Coming into work this morning, I couldn't believe the gas price I saw at one popular station. It was up to $4.89! I don't know about you but I'm starting to seriously consider summer vacation plans and how far I want to travel. Places close to home are looking really great right now!
There is some relief in sight. Starting June 1 in New York State, the Governor will lift the gas tax this summer with the New York Gas Tax Relief Act for motorists, through September 1, which should help a bit.
To get the most out of your vehicle fuel expenditures, there are ways to manage how much money you spend on gas according to AAA Northeast, which has some great tools to assist consumers who are feeling the gas price pinch. Check these out:
Gas Watcher's Guide: This is a fantastic informational brochure that was created by AAA back in 1943 during WWI when gas rationing was going on. It provides tips on how to use less fuel for your vehicle, save money, and how to protect the environment.
Gas Cost Calculator: This is a way to find out just how much money you'll spend on fuel for your vehicle when you travel. This is especially valuable if you are planning a summer vacation and you're on a budget. Gas cost is a major factor so this will help you figure out the price piece for that budget.
Your Driving Costs: This is an informational guide that really breaks down the cost of driving different types of vehicles with everything from the cost of repairs and maintenance, to insurance, to auto loans and everything in between.
Fuel Finder: This is a great tool that helps you find where to get the best price on fuel wherever you are. You simply put in a zipcode or city and state and a list of gas stations will pop up with the current cost of gas.
OPIS Energy Group: This keeps you up to date on the latest news information related to the rise and fall of gas prices.
Even if we can't control the things that impact fuel costs, at least we have control over how we drive, and using the tools above can really have a positive impact on your wallet over time.
Stunning Mural Transforms Oneonta, NY Eyesore Into Eye Candy
A building that the City of Oneonta plans to demolish, and one of Oneonta, NY's biggest eyesores, has been getting a major makeover thanks to artist James R. Mcilroy, owner of
Wolfhound Studio
which is a tattoo and art studio at 269 Main Street, Oneonta. Mcilroy has been creating murals on the side of the former Oneonta Sales building on the corner of Market St. and Chestnut St. Extension - a building formerly used as storage by the
Twelve Tribes
group in Oneonta. Now, instead of focusing on the ugliness of this horrible structure, the eye is drawn instead to the beauty of Mcilroy's artwork. Talk about a transformation!
A Feast For Eyes And Stomach Awaits You Dining Outdoors At These 13 Restaurants In Central New York
Central New York may be known for its changeable weather more than outdoor dining but because of the increase in popularity of eating in the great outdoors, more and more restaurants are offering it to patrons. Below are some awesome choices in Delaware and Otsego Counties.
Sip and Discover Otsego County Along The 37-Mile Cooperstown Beverage Trail
If you are looking for something fun and different to do with either friends or your partner for an afternoon, the Cooperstown Beverage Trail offers a lot of variety along this 37-mile trail.
More From WDOS-WDLA-WCHN CNY News