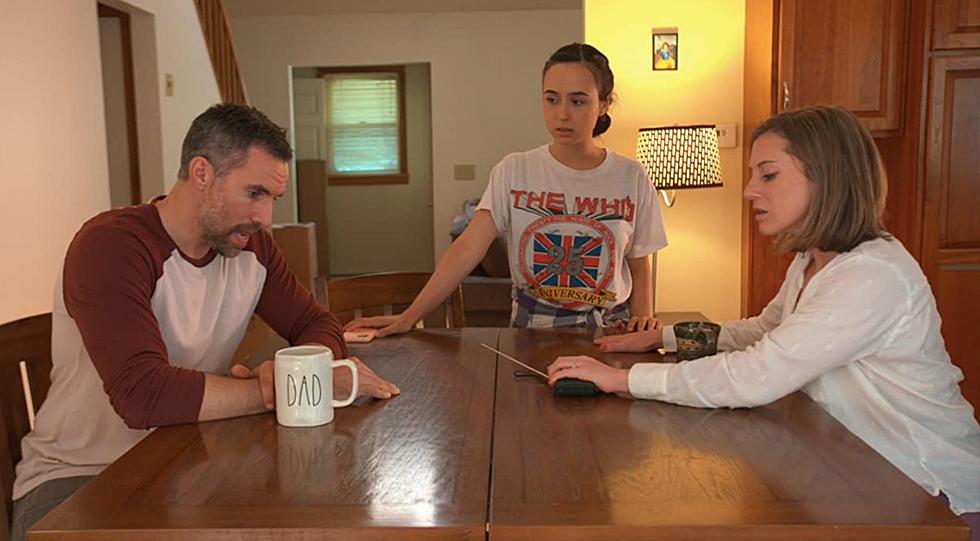 Funny, Nostalgic Movie On Amazon Features Asteroid Heading Toward Oneonta, NY
Credit: Imdb.com
Oneonta, NY is now immortalized in film in a "tongue-in-cheek" kind of way with "Asteroid", produced by Oneonta natives, Kory Rowe (Producer, Writer, Cinematographer) and Dylan Avery (Producer, Director, Writer).
After working in the film business in California, both Oneonta High School alums returned to their hometown and made this film which mostly takes place in Oneonta. It was filmed in the spring and summer of 2020, which made it very challenging due to the COVID-19 shut-down.
I was approached by the film's director, Dylan Avery to play a modest role in the movie, playing myself. I figured that I should be able to manage that. Since Rowe and Avery grew up listening to this Oneonta radio personality, they thought it would be fun to incorporate me into the film's storyline and how could I say "no" to that? I love their comedic twist on a story that involves a giant asteroid hurtling toward earth, specifically Oneonta, NY, and of course if it hits, it would destroy everything there.
Another born and raised in Oneonta person is not only involved in the movie, he's the star. I'm talking about Cuyle Carvin. Carvin has done very well in the world of acting, and most recently, before starring in "Asteroid", Carvin had a significant role in Kevin Willmott's film, "The 24th". Carvin also worked alongside Tom Cruise in the 2017 film "American Made". Over his acting career, Carvin has guest starred and appeared in more than thirty prime time and network television shows. He's the perfect person to star in "Asteroid" since the movie is all about Oneonta and takes every opportunity to make related references.
If you feel in the mood to get nostalgic about Oneonta and would enjoy a ton of Oneonta inside jokes and references that natives, you'll get a big kick out "Asteroid" and it can now be viewed and purchased on Amazon. Check out the preview below.
Click here to access "Asteroid".
LOOK: The Most Famous Actor Born Every Year
LOOK: The most famous actress born the same year as you
Many of the actresses in this story not only made a name for themselves through their collection of iconic performances, but also through the selfless, philanthropic nature with which many of them approached their stardom. In an age of flipping the script on societal norms, many of these actresses are using their voices and platforms to be advocates for those who are otherwise unheard.
More From WDOS-WDLA-WCHN CNY News