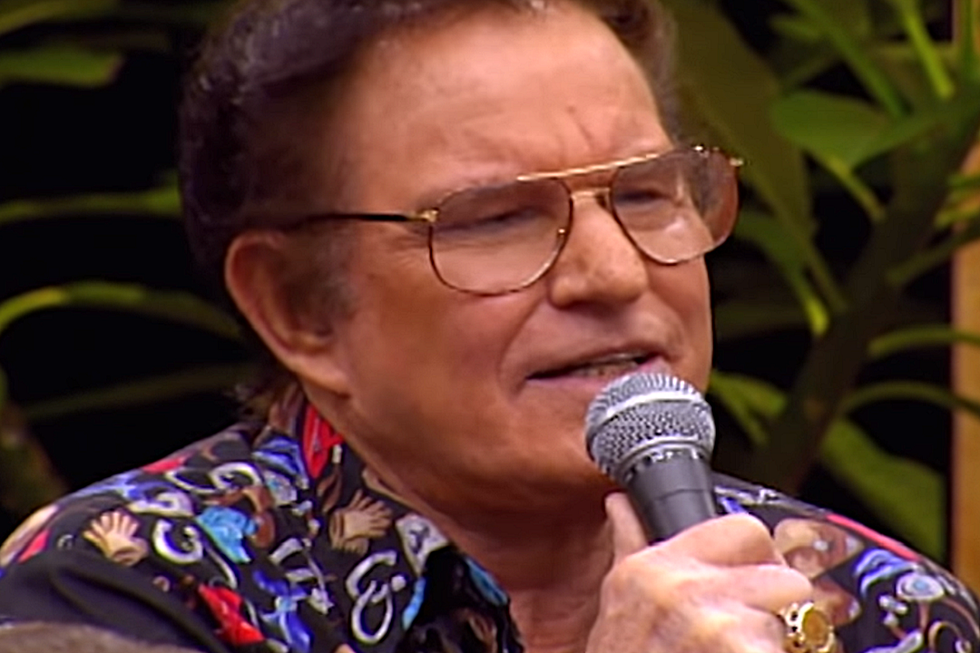 Freddie Hart, Nashville Songwriters Hall of Famer, Has Died
YouTube
Freddie Hart, a member of the Nashville Songwriters Hall of Fame, died on Saturday (Oct. 27) in Burbank, Calif. The acclaimed songwriter and artist was 91 years old, MusicRow reports.
Hart was a mainstay in the country music world beginning in the 1950s and is best remembered for his popular song "Easy Loving," which earned Song of the Year at 1971's ACM Awards and CMA Awards. The song was so well-liked that it nabbed that same title a second time at the CMA Awards, in 1972. "Easy Loving" also earned Hart two Grammy Awards nominations and was Billboard's No. 1 country single of the year 1971.
Born Frederick Segrest on Dec. 21, 1926, Hart was one of 15 children. By the age of five, he was already showing an interest in music; that's when his uncle gave him his first guitar, which was crafted out of a cigar box and wire. Hart proved to be a rebellious child and was sent to the Civilian Conservation Corps when he was 12 years old. He then lied about his age to enlist as a Marine when he was just 14 years old. Hart served during World War II in Guam and Iwo Jima, finding time to entertain his fellow soldiers in the servicemen's clubs.
After World War II, Hart held a variety of jobs, but in 1949, he ended up in Nashville, where he met Hank Williams, who gave him the push to start his music career. Hart's first bit of success came with George Morgan's "Every Little Thing Rolled Into One," which was released in '49; his first hit as a songwriter, however, was Carl Smith's "Loose Talk," released in 1955.
In addition to being a member of the Nashville Songwriters Hall of Fame Class of 2004, Hart is a member of the Alabama Music Hall of Fame, the Colorado Hall of Fame and the Idaho Hall of Fame. He was nominated multiple times for Male Vocalist of the Year at both the CMAs and ACMs; Hart took that trophy home at the 1971 ACM Awards.
The late singer and songwriter is survived by his wife, Ginger, and his sons Freddie Jr., Andy, Joe and Victor.
Country Artists Who Have Died in 2018
More From WDOS-WDLA-WCHN CNY News