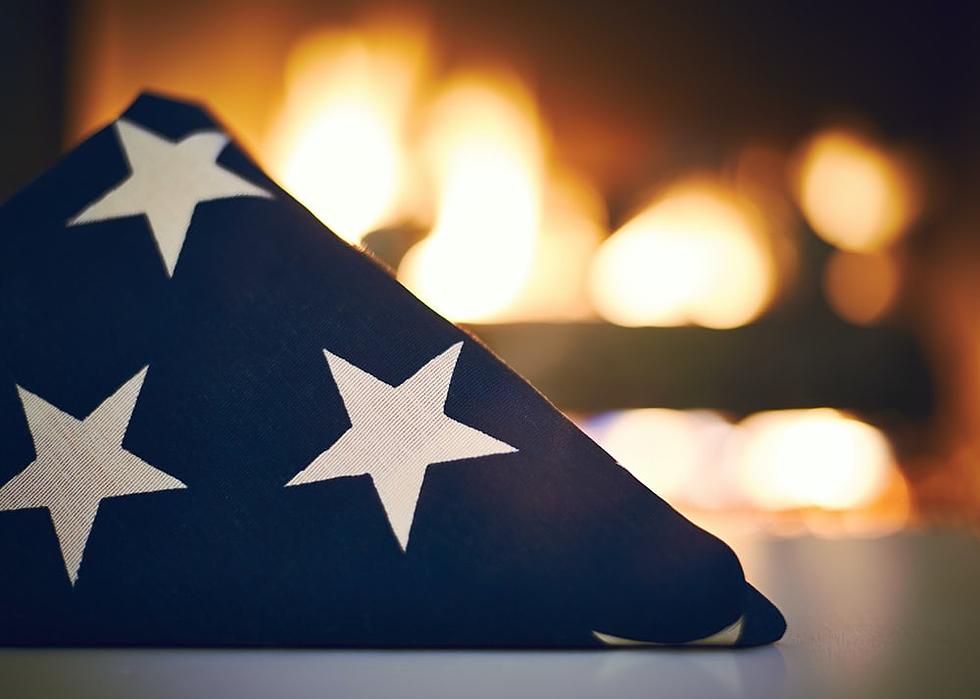 Afton Golf Club Participates In 'Folds of Honor' Tournament
Anthony Garand via Unsplash
Have you heard of "Folds of Honor?" This honorable organization began in 2007 with one noble mission: To provide educational scholarships to spouses and children of America's fallen and disabled service members.
We all know someone that has paid the ultimate sacrifice. For me, it's one of my best friends from high school, John Preistner. On November 6th, 2006, he paid the ultimate price when his helicopter went down in Balad, Iraq.
John left behind a wife, Teresa, and two wonderful daughters, Breanne and Megan. I think of John and his family when I think of Folds of Honor. Who comes to your mind?
The Story Behind Folds Of Honor
From their humble beginnings, their story has never wavered. There is a high cost for freedom because as the saying goes "freedom isn't free." At Folds of Honor, they know that courage and determination have the power to unlock a brighter future.
Folds of Honor continue to support thousands of military families who have served, including in the war over in Afghanistan. They salute the brave men and women who have so selflessly served.
It's their way of thanking them for the sacrifices that they have made. Folds of Honor allows the dependents to pursue an education and just as importantly, it lets the families know that they are not forgotten.
What a great way to honor their sacrifice and educate their legacy. They will continue to honor them and educate their legacy. So how can you help Folds of Honor and their mission?
The easiest way to help Folds of Honor is to become a "Squadron" member and pledge $13 a month. Why 13? The American flag is folded 13 times at a burial before it is given to the fallen service member's family.
Folds Of Honor Golf Tournament
Another way to help is the "Folds of Honor Golf Tournament" at Afton Golf Club on Saturday, September 4th. It's a shotgun start beginning at 9 a.m. with a steak dinner, prizes, and much more.
Contact the Afton Golf Club or call (607) 639-2954 to find out more and get your team in. A need like this depends on a patriot like you and Folds of Honor leaves no family behind. You can be a part of something that will make a difference for a lifetime.
Speaking of the military, here is a look back at 100 years of military history.
LOOK: 100 years of military history
Country Singers Who Served in the Military
More From WDOS-WDLA-WCHN CNY News