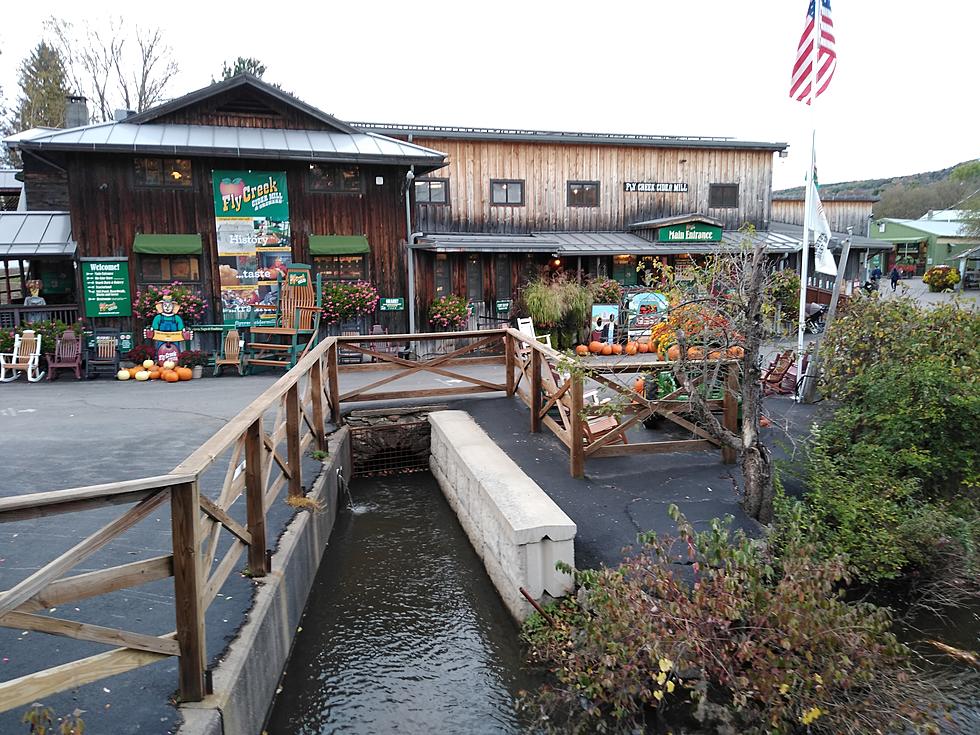 Fly Creek Cider Mill's Highly Anticipated Reopening Day Is Coming Right Up
TSM Oneonta
Back on April 26, we reported that the Michaels family owned and operated business The Fly Creek Cider Mill in Fly Creek NY, a wonderful place where many of us who live locally, have enjoyed as a kid, was for sale. The asking price was $1.9 million.
My first reaction was disbelief and then sadness because not only had I enjoyed it when I was a kid, but my husband and I had visited the Fly Creek Cider Mill many times over the years with our kids. Every time we went, I would spot owner Bill Michaels working somewhere on the cider mill property with a smile always on his face. It has always been evident to me, having gone to the mill on multiple occasions and interviewed Bill several times on the radio that the Fly Creek Cider Mill was his pride and joy. That's why I was so saddened by the closure of the mill and the pending sale.
Now, the cider mill is being opened back up by Bill Michaels as announced on the Fly Creek Cider Mill Facebook page on August 14 at 10:00 am.

I don't know about you, but I couldn't be happier for Bill Michaels and the community at large who will once again, get to indulge in the bounty of delicious treats like homemade fudge, cider, baked goods, snacks, gourmet foods, and even adult beverages. Plus, who doesn't love to feed all the ducks at the mill pond? It's a great way to spend a couple of hours with family and friends.
I'm so looking forward, like many, to the announcement of the Fly Creek Cider Mill opening date. Let's hope it's in time for fall with apples and cider in season.
Check out these 50 fascinating facts about dogs:
OH NO WE DIDN'T: 12 Photos That Prove That Alpacas Are Cuter Than Llamas
More From WDOS-WDLA-WCHN CNY News