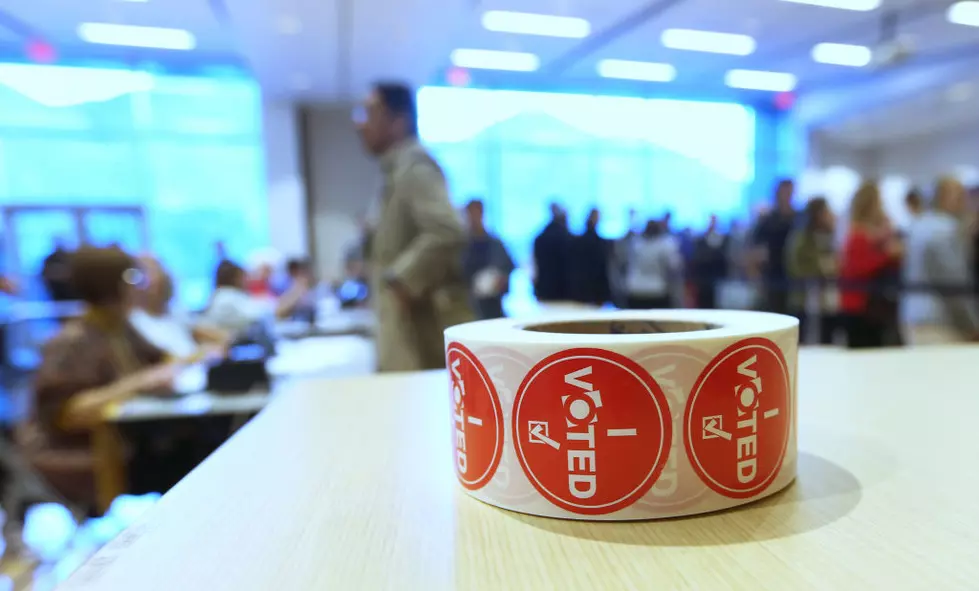 Delaware County Election Board Announces Primary Election Dates
Photo Credit - George Frey / Getty Images
Democratic Presidential Primary — Countywide
Republican Primary Election for the 19th Congressional District —
Countywide
Republican Primary Election in the 122nd Assembly District which includes the following towns: Colchester, Deposit, Franklin, Hancock, Masonville, Sidney, Tompkins & Walton.
All eligible voters will be mailed an absentee application.
*If you are eligible to vote in the June 23rd election, but do not want to
vote in person because of COVID-19, you may obtain an absentee ballot. You may check the box "Temporary illness or physical disability"as a reason for voting absentee on the absentee application.
*Note – This will only be applicable to the June Primary Election.  The last day to mail in an absentee application is June 16th. The last  day to postmark an absentee ballot is June 22nd.  Early Voting will be from June 13—June 21
Absentee ballot information  can be found HERE
More From WDOS-WDLA-WCHN CNY News