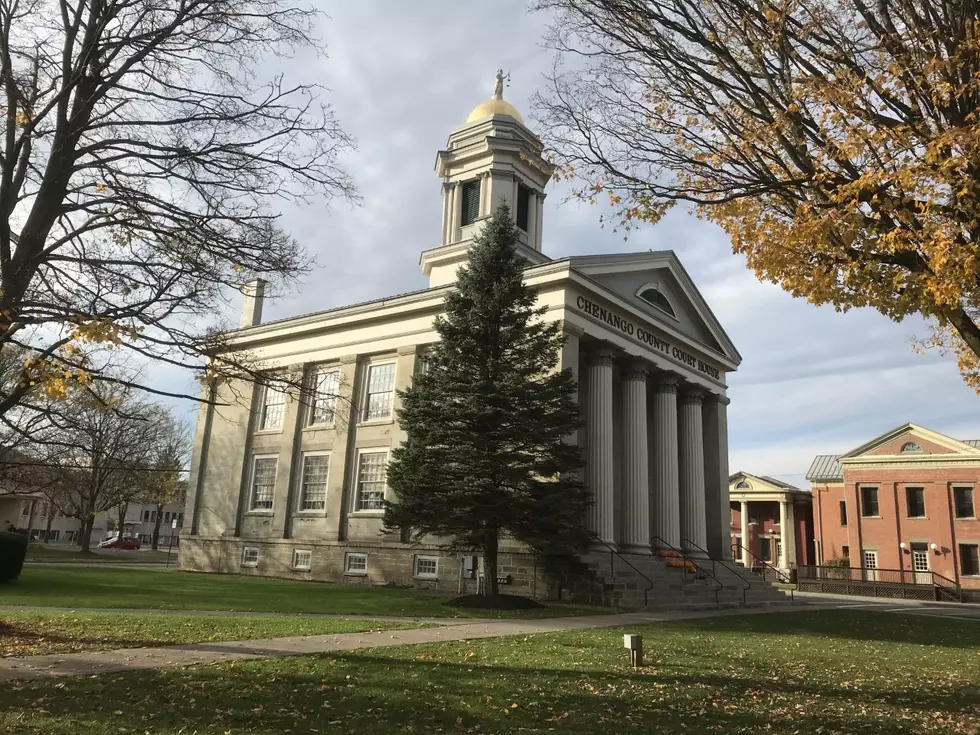 Chenango Sheriff Challenger Arrested in Oct. Defeated by Incumbent
Gary Talkiewicz/ Townsquare Binghamton
Some races in Chenango County were closely watched this year, including the contest for Norwich Mayor and a brow-raising County Sheriff contest that had seen one candidate arrested prior to Election Day.
Republican Brian Doliver has defeated Democrat John Quattroccini 907 to 313 to be the next Mayor of Norwich.
A contest that probably got much more attention that normal in the final days of the campaign was the one for Chenango County Sheriff.
That race turned out to be a contest with a little controversy as current Chenango County Sheriff Ernest Cutting Jr. has overwhelmingly defeated challenger, Democrat Debra Cubbage: 6,872 votes to 1,418  to win another term.
It's not clear if a run-in with the law by the Democratic candidate had anything to do with her loss. On October 12, the 71-year-old Norwich woman and a 21-year-old friend from Yonkers were arrested by New York State Police and charged with misdemeanor criminal trespass.  The pair was accused of entering a home in the Town of Plymouth without permission and staying inside unlawfully.  Cubbage at the time posted on her campaign facebook page that she had gone to the home with her friend to "handle a personal situation."
LOOK: TV Locations in Every State
PLAY BALL! The Top 7 Sports Venues in the Southern Tier
More From WDOS-WDLA-WCHN CNY News