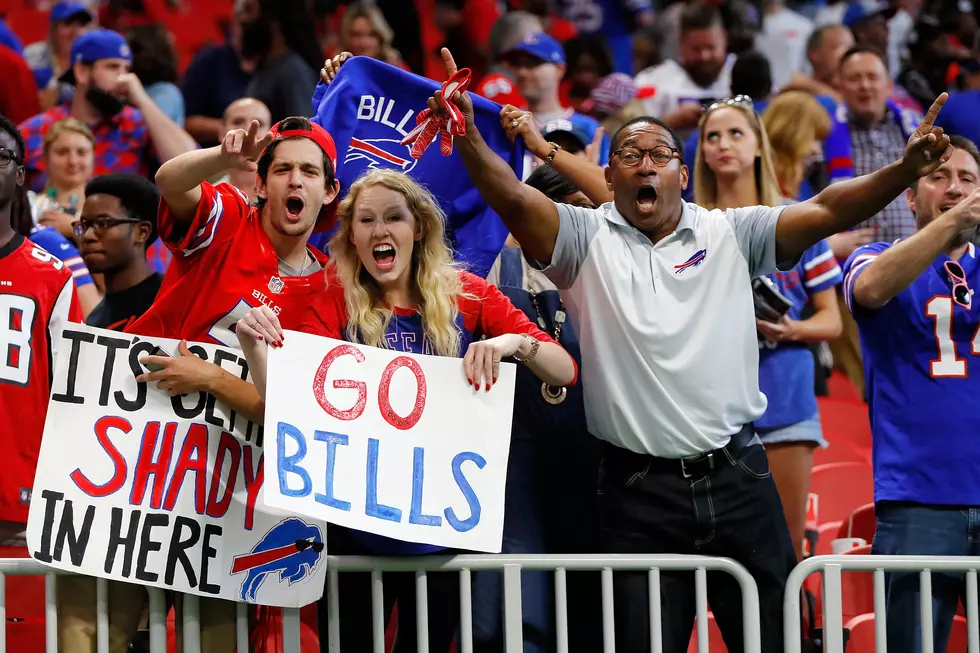 Bills Update Fan Vaccination Requirements, What To Know Before You Go
Kevin C. Cox/Getty Images
If you are a Buffalo Bills fan, you had such high hopes for the season. Josh Allen signed a new six-year, $258 million contract extension before the season began. He is one of the top candidates for MVP this season.
The season got off to a great start as they jumped out to a 10 point lead against Pittsburgh and Highmark Stadium was rocking. Then the Bills were hit with a rude awakening as the Steelers score 20 unanswered points and come from behind to take the 23-16 win.
No reason to panic though, they have two very winnable games for the next few weeks. This weekend they go on the road to take on Miami before returning home for a bye. Ok, technically it's not a bye but it's against the Washington Football team and all my Buffalo friends are telling me that they'll handle my favorite team.
So when you head to Highmark Stadium on Sunday, September 26th for the 1 p.m. kickoff, you'll need to keep this in mind.
Buffalo Bills New Requirements For Home Games
The Buffalo Bills have announced that in compliance with the Erie County Department of Health's directive, all fans 12 years of age and up will be required to provide proof of at least one dose of a COVID-19 vaccination to attend Bills games at Highmark Stadium until October 31st.
After October 31st, fans will be required to provide proof of complete vaccination. Fans age 12 and older will no longer need to wear masks due to the vaccination requirements.
So LET'S GO to BUFFALO but don't forget to get your shot before you head to Highmark Stadium.
What Josh Allen's $258 Million Contract Could Buy
<strong>Speaking of snow, check out this snow in Buffalo.</strong>
Bills Stadium Under Snow
Top 10 Running Back In Buffalo Bills History
As we get ready for another season of Buffalo Bills football, check out the Top 10 running backis in Bills history.
More From WDOS-WDLA-WCHN CNY News