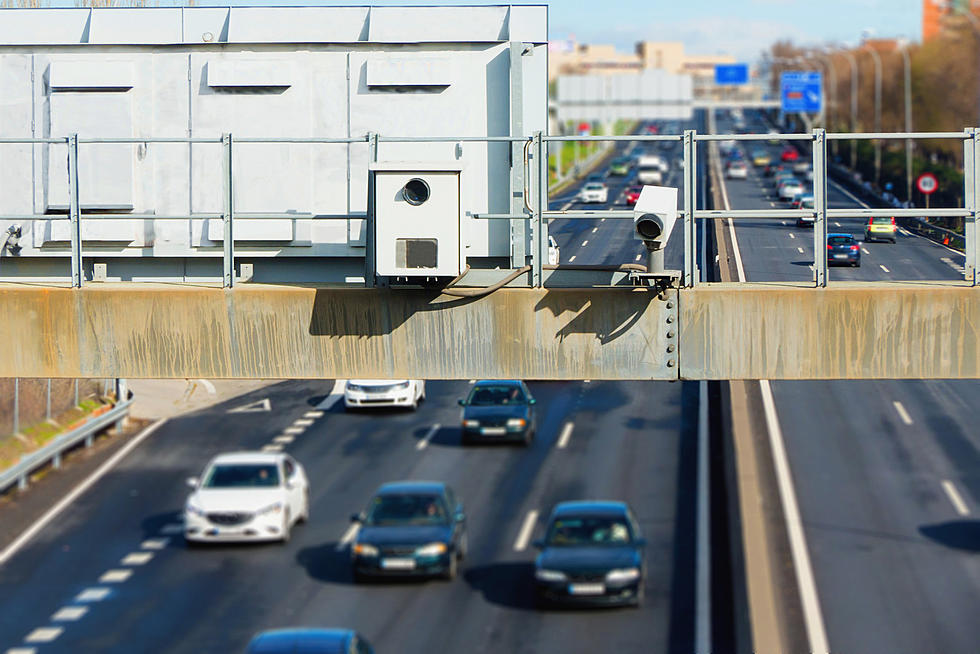 30 Automated Work Zone Speed Radars Now on New York Roads
Credit - Photitos2016/Think Stock
You better watch your speed in construction zones while driving on several New York roads. Automated radar will now be monitoring how fast you're going.
It's been rumored for weeks. Now it's finally here. Speed radars have been installed for National Work Zone Awareness Week as the construction season begins. The Automated Work Zone Speed Monitoring Pilot Program is designed to help enforce speed limits in highway construction and maintenance work zones.
30 Speed Violation Monitors
A total of 30 speed violation monitoring systems that rely on RADAR technology are positioned in active work zones. 20 are on NYSDOT-maintained roads and 10 are on the New York State Thruway.
That explains what those white vehicles seen parked along the New York State Thruway have been doing the past week or so.
Read More: What Are White Vehicles Doing on NYS Thruway
30 Day Warning
A warning will be issued for the first 30 days of the pilot program. After 30 days, all drivers caught speeding in a work zone will face fines, that will be sent in the mail.
License plate images and speed data collected will be sent to NYSDOT and the Thruway within a week, with violation fines issued to the vehicle's registered owner by mail. Vehicle owners who are New York State residents will receive notice in the mail within 14 business days of the violation instance, while those who live out of state will receive notice within 45 days. Images of the driver or contents of the vehicle will not be documented.
Automated Work Zone Speed Monitoring Fines
$50 for first violation
$75 for second violation
$100 for third and subsequent violations within 18 months of the first violation
Violations can be contested within 30 days. If drivers refuse to pay the fines, they may not be able to renew their registration.
New Highway Workers Memorial Under Construction at NY State Fairgrounds
memorial to New York highway workers killed in the line of duty
New York State Police Rescue More Than Humans
New York State Police rescue more than humans. They help save defenseless animals too.
Wild Rome Crash Throws Telephone Pole 100 Feet, Landing Inches From Boy's Bedroom
A little boy is lucky to be alive after a wild crash near Rome caused a telephone pole to land inches from his bedroom.
More From WDOS-WDLA-WCHN CNY News