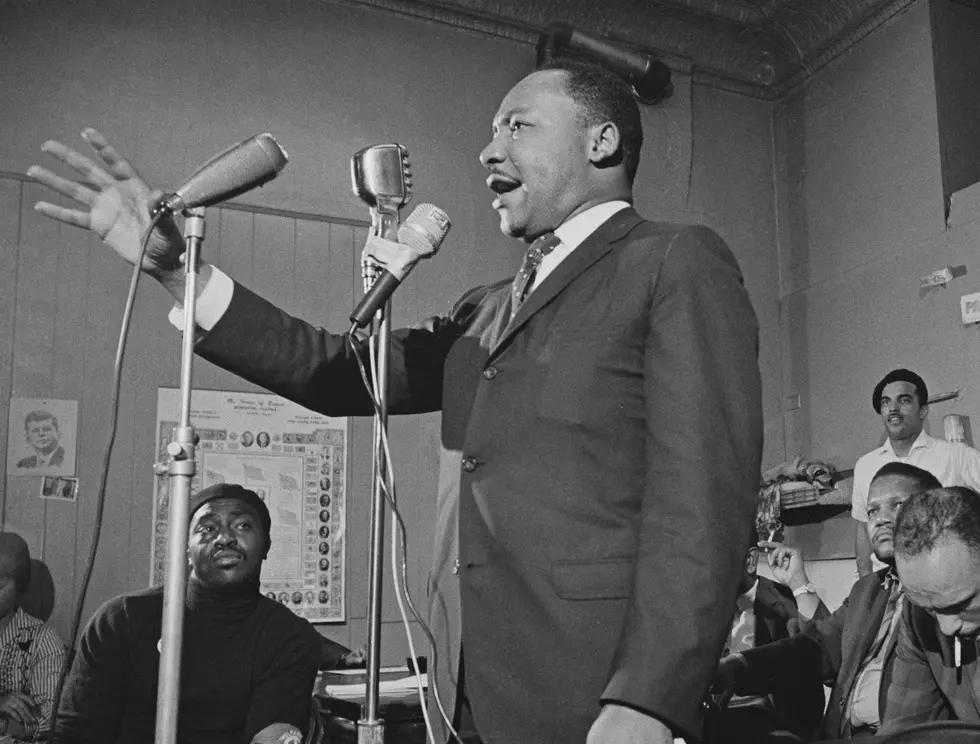 What's Open and What's Closed on Martin Luther King Jr. Day 2020
Getty Images
Today, a nation pauses to remember the life and legacy of Dr. Martin Luther King Jr., a civil rights leader and hero. This is also a day that many in America have the day off from work or school, but what is closed and what is open today? Let's find out.
Enter your number to get our free mobile app
United States Post Office

The United States Post Office observes the holiday and all branches nationwide are closed today, January 20. This means there will be no mail service to your home or work.

Not all, but most banks are closed today in observance of the holiday. If you have banking that needs to be done, your best bet is to call ahead to your bank to see whether they're one of the locations closed or not.

Because the DMV is a government operated facility, all locations nationwide will be closed today.

Forgot milk or bread or butter? Have no fear, virtually all grocery stores will be open normal hours today.

The United States stock markets will be closed today, but the New York Stock Exchange and Nasdaq will resume operations on Tuesday. Also closed today is the United States bond market.

Most public schools and colleges are closed on federal holidays, but depending on your location, your school might be open. If you're a resident of Pennsylvania, you can check here to see if your school is closed.

If you set your trash out at the curb this morning, don't expect it to be gone when you get home. If you use city trash removal, they won't be coming by because today is a holiday for them. If you drop off your trash at a local landfill or take your recycling to a recycling center, call ahead to find out if they'll be open, but they most likely won't.

All government offices are closed today.  Municipal offices vary by location, so call ahead before just showing up because your local municipal office might be closed.

Most all restaurants will remain open today however some may have modified hours because of the holiday.

Most all libraries will be closed today. A quick glance at the websites of local libraries shows that they will not be open, but will resume operations on Tuesday.

Running low on gas? No need to panic as most gas stations and convenience stores will remain open during the holiday.

UPS will run on a regular schedule today and FedEx will also make deliveries, but FedEx Express and FedEx SmartPost will run on a modified schedule.
More From WDOS-WDLA-WCHN CNY News