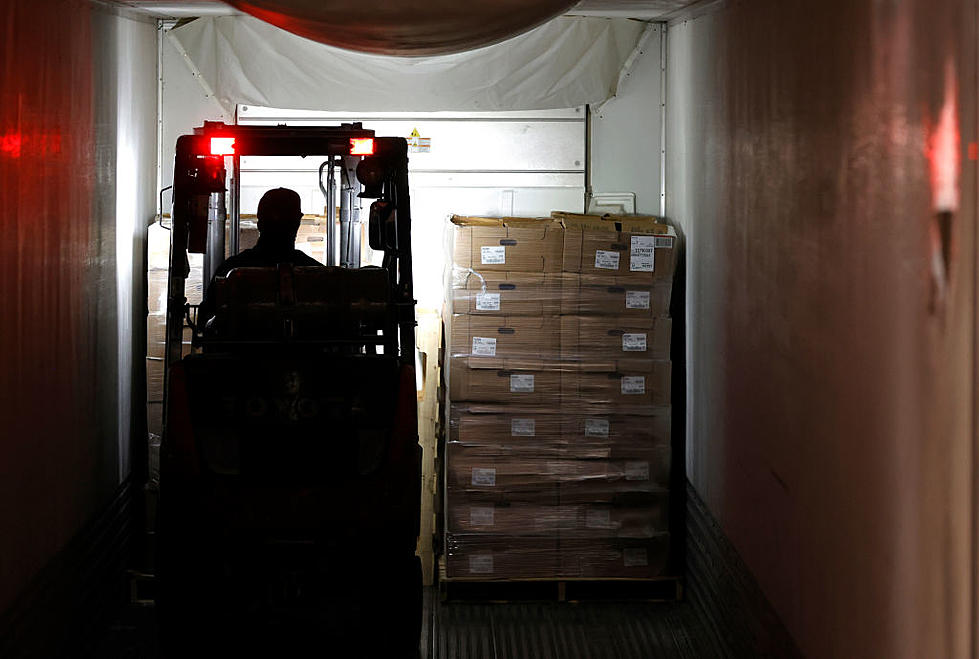 US Food Banks Struggle to Feed Hungry Amid Surging Prices
Photo Credit: Justin Sullivan, Getty Images
By JANIE HAR, The Associated Press
OAKLAND, Calif. (AP) — U.S. food banks dealing with increased demand from families sidelined by the pandemic now face a new challenge – surging food prices and supply chain issues.
The higher costs and limited availability mean some families may get smaller servings or substitutions for staples like peanut butter, which costs nearly double what it did a year ago.
As holidays approach, some food banks worry they won't have enough turkeys stuffing and cranberry sauce for Thanksgiving and Christmas. Residents picking up free groceries in Oakland said they're grateful for the extra help as the price of dairy, meat and fuel has shot up.
11 Ways to Avoid Getting Ripped Off When Holiday Shopping Online
The world-wide shipping delays have shoppers buying holiday gifts early this year and much of the commerce is happening online. After all, how can you avoid the amazing deals? Now more than ever, these amazing deals are shady transactions that look authentic and safe.
One way to shop safely online is to buy from local vendor websites, or visit sites like Etsy which touts small meaningful gifts, often times created by small businesses and crafters.
The Better Business Bureau recommends online buyers do research before they click the checkout button.
Here are 11 things you can do to avoid getting ripped off online, according to the Better Business Bureau.
See 39 Spectacular Photos of This 18,000 Sq. Ft. Upstate NY Mansion
Located just off the New York State Thruway in Little Falls, NY, is the historic Burrell Mansion, built between 1886 and 1889 by inventor D. H. Burrell. The estate is now being restored to its original luster and is being used for events, filming and corporate retreats.
61 Amazing Snapshots of Utica's Most Unique Boilermaker Ever
The 2021 Utica Boilermaker Road Race will go down in the history books as one of the most unique, with an all-vaccinated field running the 5K and 15K on October 10th, without elite runners, and with thousands of regular participants sitting this one out because of COVID. The excitement this year was special and exclusive and there was no shortage of it, as seen through the lens of award winning photo-journalist Nancy L. Ford of Utica. Here are 61 awesome photos featuring some of the best moments from this year's race.
More From WDOS-WDLA-WCHN CNY News